Since the start of the drought that is gripping the country, the three spheres of government have been working together to give support to farmers in regions that have been declared disaster areas.
Free State, Limpopo, Mpumalanga, North West and KwaZulu-Natal are the provinces hardest hit by the drought.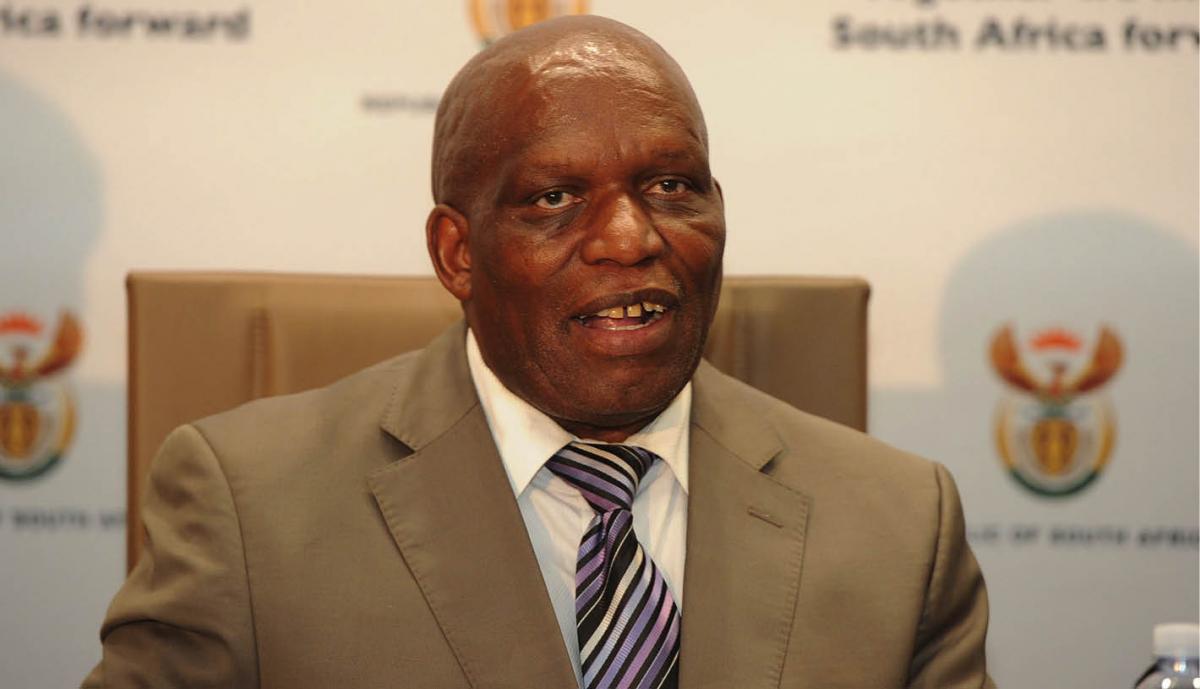 Minister of Agriculture, Forestry and Fisheries Senzeni Zokwana said all three spheres of government would continue to work together to help farmers.
"Government departments, municipalities and entities are working together to provide livestock feed, deliver rainwater tanks and cart water to farmers and livestock owners to help their livestock during this time of scarcity of grazing grass and water for hydration," he said.
Minister Zokwana added that government would work closely with the farming sector.
"As government we will continue to beef-up collaboration by strengthening co-ordination arrangements between government and other role players to monitor the drought."
In the drought-stricken provinces, provincial departments have allocated resources to help farmers. In Mpumalanga, the department has identified land for the relocation of livestock.
"In this case, three farms have been identified at Chief Albert Luthuli and Thaba Chweu local municipalities for communal grazing."
The department has also set aside
R421 869.83 for the drilling and equipping of boreholes in three districts and contractors have been appointed and are on-site.
KwaZulu-Natal
In KwaZulu-Natal, R14.2 million has been committed for the planting of fodder as a medium-term intervention. Contractors have been appointed and are on-site.
A feedlot at Umzinyathi District has been identified. It is centrally located, making it possible to serve sections of KwaZulu-Natal, Amajuba and uThukela. Contractors have been appointed to upgrade the feedlot and are on-site. Just over R15 million has been allocated for the upgrade.
North West
In North West, 70 boreholes are being drilled and equipped in three district municipalities that have been declared drought emergency areas, at a cost of R10.8 million. Contractors have been appointed and are on-site.
Free State
In the Free State, fire breaks have been created and a contractor is on-site creating 92km of fire breaks by grading on 10 land reform farms, at a cost of R220 000.
An amount of R2.3 million has been committed for the drilling and equipping of boreholes and work is under way.
Limpopo
In Limpopo, R1.3 million has been approved for drilling and equipping of boreholes in Mopani, Vhembe and Waterberg, and animal feed has been delivered to all three of these areas as well, at a cost of R129 500.
Minister Zokwana said that government was planning to establish a National Information Management System and ensure that information flows from other provinces. He added that in the coming months, the country would likely face a shortage of food because there was little planting due to the current drought.
"Food security will be heavily affected by drought because we will not harvest the yield we expected owing to the current drought. In some places, no planting was done while some will have very low yields."