Written by Edwin Tshivhidzo
The South African Police Service (SAPS) is stepping up efforts to fight crime and transform the police service.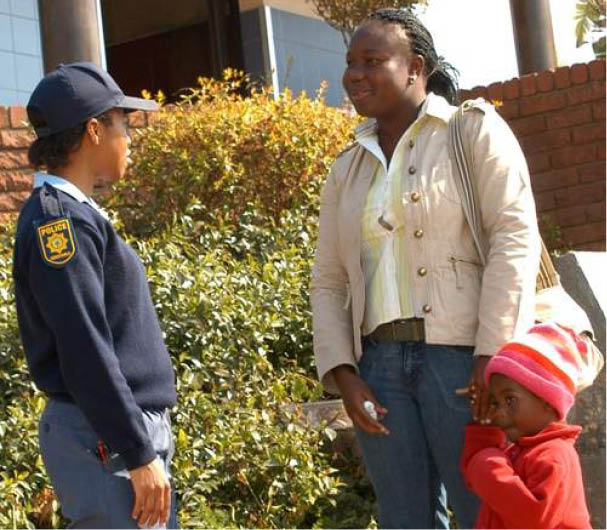 This year SAPS will apply the Back to Basics approach to policing in a bid to ensure that all people in the country are safe.
Acting National Police Commissioner Lieutenant General Khomotso Phahlane said having looked at past and recent performance of the SAPS, police management are in agreement that urgent, focused action is needed to turn the SAPS' performance around to ensure that it is an organisation every South African can be proud of.
"The majority of the deficiencies and challenges identified relate to the tried and tested, fundamental principles of policing, which have been neglected for a long period of time.
"This analysis has necessitated the introduction of a Back to Basics approach to policing, which focuses on every police officer doing the basics of policing and on doing these basics properly and consistently," Phahlane said. 
He said the Back to Basics approach would focus on a few key areas of organisational concern. These include: 
Discipline and the manner in which police officers conduct themselves as a distinctive characteristic of policing.
Enhanced police visibility, which implies more police officers in uniform. This is aimed at decreasing opportunities to commit crime.
Targeted, informed deployment of operational resources to ensure that the police use their limited resources optimally.
Phahlane explained that these plans were not only focused on ensuring the improvement of performance and the achievement of annual targets, but were also driving the Back to Basics approach.
Regarding the incidences of police killings, Phahlane said an attack on a police officer was an attack on the democratic dispensation.
"Such anarchy should be cut short and not allowed to spread so as to endanger citizens of this country," he said.
The murder of police officers can be minimised by obeying basic policing practices, which talk to the operational readiness of police officers, he said.
"The message to police officers is not ambiguous. When they are under attack in the course of executing their mandate, it is expected that they function within the parameters of the laws of the country.  
"They will apply proportional force to make irrelevant the perception that the police are brutal," he said.
Phahlane emphasised that the Back to Basics approach requires that the public play a central role in changing the outlook of the police.
"This will ensure that we have a police service that is responsive to the safety and security needs of society, a police service that is known to be upholding a high standard of conduct and that is in line with the constitutional imperative that is described in its mandate," he said.