Whenever rain clouds gathered over the Marikana sky during the rainy season, Katiso Emmanuel Makhabane would get anxious. Makhabane and his neighbours would wonder if their shacks would survive the downpours.
"One day it rained so much that my shack was flooded and all my things got wet. There was water all over the place. It was bad," he said.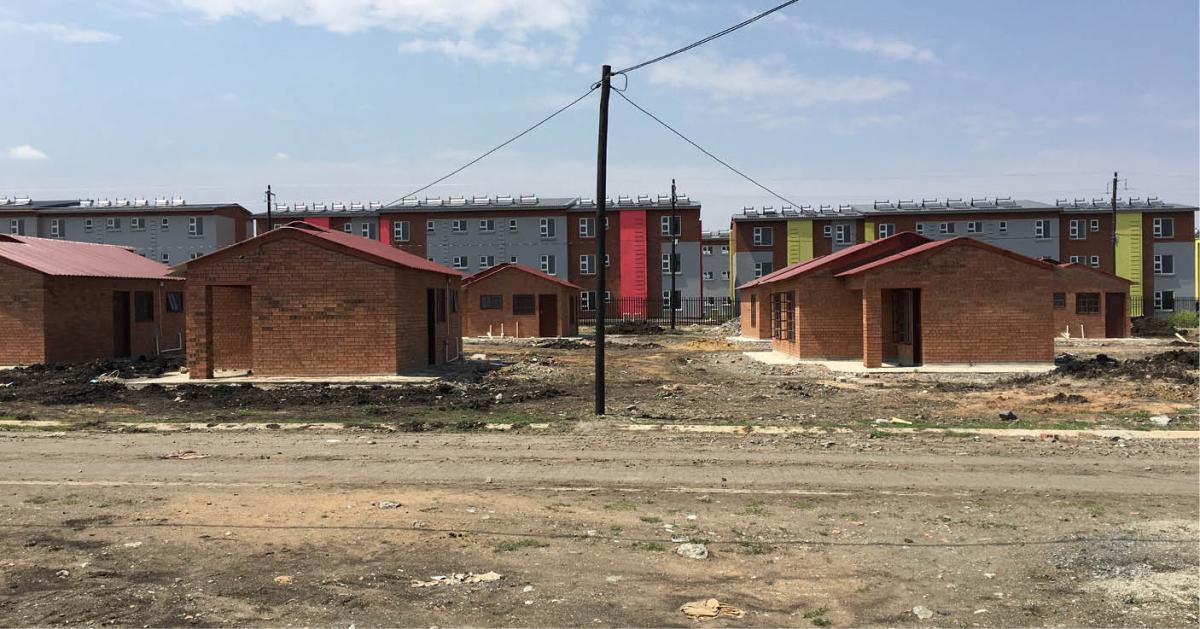 Those days are over for Makhabane thanks to a partnership between the Department of Human Settlements and Lonmin Plc.
Through the partnership, Makhabane is now the proud owner of a newly-built four-room house in Marikana West, just outside Rustenburg. He has access to running water, electricity and feels safe.
For over 13 years, Makhabane lived in a shack in an informal settlement called Marasmus in the North West, without electricity, proper sanitation and decent shelter.
"That place is not good for anyone. There are no proper roads, no electricity, no water and we did not feel safe."
The four-room house is made up of a kitchen, dining room, two bedrooms and a bathroom.
A few metres away from Makhabane's house, another former resident of Marasmus, Senzelinceba Grigana enjoys a chat with his new neighbour.
Grigana (44) has also gone from an informal settlement dweller to being a homeowner. He said he feels like a normal human being again.
"At times, I felt like I was not a normal person staying in that shack; that place is not good for people to live in," said Grigana.
"Moving from that place to this place has made a difference in my life. I feel safe and I can sleep peacefully knowing that I won't be attacked by thugs at night," he said with a smile on his face.
DECENT HOMES
The 50-hectare piece of land was donated by Lonmin Plc in October 2013 and will have 2 600 mixed development units.
The units are spread among the four housing programmes, namely Breaking New Ground (BNG), Community Residential Units (CRUs), Social Housing and Finance Linked Individual Subsidy Programme.
The first phase of construction is expected to produce 292 BNG units and 252 CRUs.
The new CRUs are expected to be allocated to other residents of Marikana, including 33-year-old Lesego Molemane who is currently staying in a rented backroom with her husband and daughter, and is one of the people who will soon be allocated new houses.
"I'm looking forward to staying in my own place and not paying rent. I can't wait to move into my new home," she said.