Written by *Gugu Sisilana
In 2030, Durban will be Africa's most caring and liveable city. This is the long-term vision of eThekwini Municipality.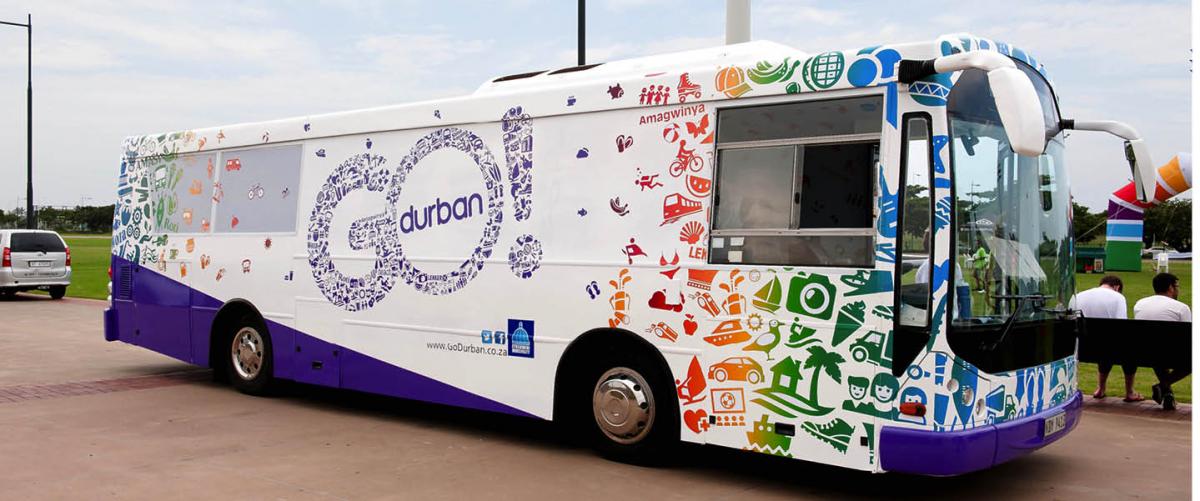 "The municipality has been transforming people's lives for the better since the first democratic elections in South Africa in 1994.
"In 2015, Durban was named the top South African city with the highest quality of life in the international Mercer survey. This proves that the city has one of Africa's best service delivery programmes and continues to make a positive impact in the lives of its 3.4 million residents," said eThekwini Mayor James Nxumalo.
Over the past 20 years, eThekwini has built over 200 000 houses for some 500 000 poor and unemployed citizens.
BUILDING DECENT HOMES
The R25 billion mixed-use human settlements project called Cornubia will accommodate more residents who still require affordable housing. The project will include the provision of 28 000 homes catering for a wide range of income levels. A total of 15 000 of these will be subsidised or low-income houses. The project, which is located close to economic opportunities, also promotes the integration of different communities across all race groups.
SERVICE DELIVERY ACHIEVEMENTS
The municipality supplies electricity to over 730 000 customers covering over
2 000 square kilometres. The electrical network has been upgraded to cater for growth and new connections, which includes the comprehensive electrification of informal settlements within the city, totalling 13 342 over the years.
eThekwini provides 9 kilolitres of water free of charge to households with property values under R250 000.
The city operates and maintains 336 soccer fields, 163 community halls, 141 parks, 65 cemeteries, 95 libraries, 9 museums and 52 swimming pools.
The city's Zibambele Poverty Alleviation programme has created about 6 000 jobs.  
eThekwini is investing in flagship projects that will create more than 680 000 permanent jobs in the long-term.
The municipality treats more than 491 000 kilolitres of sewage daily, ensuring healthy communities throughout the city.
Durban's Integrated Rapid Public Transport Network, Go!Durban, will connect 600 000 commuters across the city.
YOUTH DEVELOPMENT PROGRAMMES
The municipality has established the Youth Development Office as part of the Mayoral programme to ensure that young people participate in the mainstream economy. 
This office will enable the formulation of youth development policies to serve as council guidelines during the co-ordination and implementation of youth development programmes and provide a wide range of services, opportunities and support to young people.
In line with national government's youth development plans, the municipality has prioritised youth and skills development by allocating a budget of R65.8 million towards youth development initiatives for the 2015/16 financial year.
SUPPORT FOR YOUNG BUSINESS OWNERS
Over the years, the municipality has supported young and emerging local fashion designers. Close to 100 designers have been taught on business and technical skills, and offered the opportunity to engage with industry experts while 34 have been sent on an international fashion internship programme in Milan, Italy. This programme has started to bear fruits as some designers are running successful businesses.
The municipality has also invested more than R77 million towards the Durban Business Fair over the past 15 years. This initiative has proved to be a great success and small companies mainly headed by the youth have excelled. Some of these companies have achieved a turnover of more than R50 million and have created over 2 000 sustainable jobs.
Key youth development programmes which were launched by the municipality in June 2014 include the Student Financial Aid Fund which offers bursaries to learners who come from disadvantaged backgrounds to ensure that they have access to education.
The Mayoral Cup, aimed at encouraging young people to be actively involved in arts, culture, sports, recreation and heritage to create a socially cohesive society, was unveiled last year.
eTHEKWINI READY FOR 2022 COMMONWEALTH GAMES
eThekwini will be the first African city to host the Commonwealth Games to be held in 2022 following an announcement in September last year.
More than 80 per cent of the facilities for the games already exist. The municipality is well on track with preparations to host this major sporting event.
 "We will be hosting these games on behalf of the African continent which is about one billion people. It is history in the making as these games will be coming to the African continent for the first time," said Nxumalo.
"The games will be used to promote social cohesion and build our nation. Hosting the games will give our young people an opportunity to showcase their talent on the world stage in 2022. We want them to be the champions of tomorrow," he added.
*  Gugu Sisilana works for the eThekwini Municipality.