Written by Ntambeleni Gabara
Residents of Malamulele will now have an opportunity to become active citizens and take part in parliamentary activities.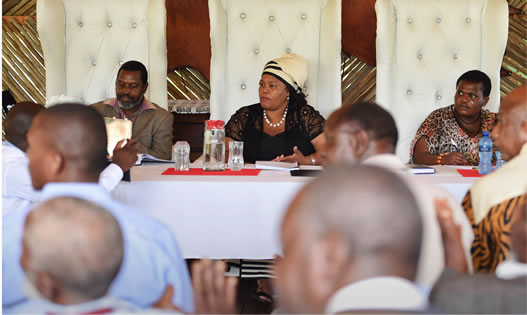 This as parliament has opened a Parliamentary Constituency Office in Malamulele, Limpopo.
The Parliamentary Constituency Office serves as the centre of information on parliament and government programmes. It will also be a link to government so there can be direct contact and communication.
Speaking during the official opening, Communications Minister Faith Muthambi urged residents of Malamulele in Limpopo to refrain from engaging in protests that result in the destruction of property.
"I urge the community of Malamulele to use the Parliamentary Constituency Office to report service delivery challenges and avoid destructive protests.
"As we will be servicing all people, irrespective of their political affiliation, we believe that our people will begin to realise that there are productive ways of responding and expressing their frustrations.
"In a democratic environment, it is only peaceful and non-violent protests that will drive change in the area," she said.
Violent protests erupted in the area last year with residents demanding their own municipality, claiming that the Thulamela municipality was not prioritising them in service delivery. Four schools were set alight during the protests.
Hosi Busa Nxumalo, a senior traditional leader in Malamulele and chairperson of the House of Traditional Leaders in Vhembe, said the parliamentary office would bring people together to deal with their concerns.
"As traditional leaders, we are going to support this office all the way. We have already signed a memorandum of understanding with the Minister that we are going to work together.
"To us this office is a bridge between government and the people, where residents will be able to air their views and challenges."