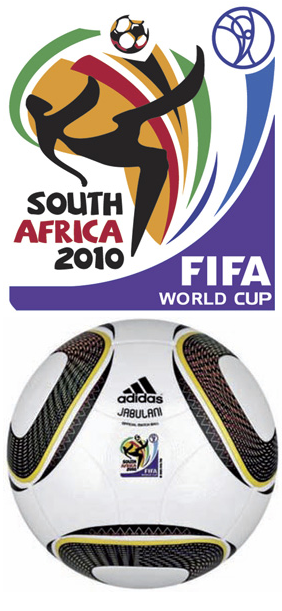 A law called the Merchandise Marks Act empowers the Minister of Trade and Industry (the dti) to prohibit the use of words, marks, logos, etc, in certain aspects of business trade. An example of this is the FIFA logo and words related to the 2010 World Cup.
In line with the law, the FIFA World Cup has been designated as a "protected event" and certain logos and marks belonging to FIFA may not be used without permission. This protects them from being used by people or businesses for personal gain.
Conditions for protecting an event
For an event to enjoy a "protected event" status, certain conditions must be met:
the sport event must be in the public interests, e.g. tourists visiting the country and South Africans enjoying the games and social aspects
organisers of the sporting event must ensure that they create business opportunities for small businesses coming from previously disadvantaged communities. In this regard, the Minister demanded that 30 per cent of FIFA budget must benefit small businesses.
If the above conditions are not met, the Minister can withdraw the protection granted to FIFA through the prohibition notice.
Trading related to the FIFA World Cup
Business opportunities that are related to FIFA, but not managed by FIFA come from public viewing areas, which do not fall under FIFA. Public viewing areas are places like sports grounds and parks managed by district municipalities.
These places do not fall under FIFA's laws, but have to comply with the municipal laws, and health and safety issues of the particular municipality under which they fall. Non-sponsors of FIFA are free to sell their products, as long as they are licensed by the municipalities and do not use FIFA logos unlawfully.
Sponsors
There will be about 10 FIFA Fan Parks and nobody is allowed to sell products in these parks other than FIFA sponsors. The sponsors are, among others, Budweiser (beer), McDonalds, Hyundai (cars), MTN (mobile phones), Emirates (airliner), Coca Cola (beverage), Telkom (landline telephones), FNB (banking). Competitors of these sponsors are prohibited from selling goods or participate in fan parks and FIFA-related matters.
Members of the public can request licenses from FIFA or Sponsors to sell their merchandise in Fan Parks and everywhere in South Africa. These products should, for example bear logos of FIFA sponsors or FIFA t-shirts.
For more information contact: Mr MacDonald Netshitenzhe, Consumer and Corporate Regulation Division, Tel: (012) 394 1510 E-mail: MNetshitenzhe@thedti.gov.za Websites: www.thedti.gov.za, or www.sa2010.gov.za