Written by Edwin Tshivhidzo
International relations
Africa's vulnerability to diseases such as Ebola, Malaria, Tuberculosis and HIV must be a wake-up call to the world to collaborate with the continent in resolving these problems, says Science and Technology Minister Naledi Pandor.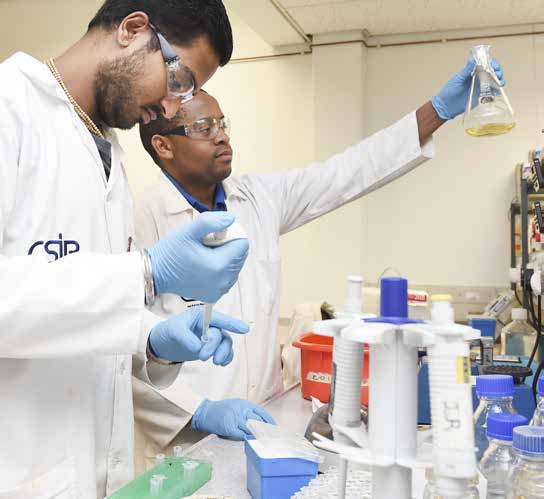 The Minister was speaking in London at the opening of a conference on higher education and science innovation in Africa.
The two-day event was attended by Ministers of Science and Technology from across the continent including Senegal, Ethiopia and Uganda. The event, which was held under theme: "Africa's scientific independence: No more business as usual" brought together over 200 people as part of the Planet Earth Institutes #ScienceAfrica campaign for an interactive event to explore the linkages between industry and scientific development in Africa.
Minister Pandor said the continent's disease burden should not cause it to become a subject of scrutiny by research teams outside Africa, but full participants in bringing about solutions.
"We agree that research is international and collaborative, but we want the international to mean from Africa, by Africa-based scientists too," the Minister said.
She added that the developed world must cooperate with Africa to create purposeful partnerships with a well-crafted agenda of science-based initiatives, and public and development funding that adequately resources researchers and their institutions.
"The mandate for our research, development and innovation must be unequivocal - find solutions to our challenges and be innovative and responsive.
"This call for a science active Africa is a further removal of the bonds of colonisation. Africa must free itself from the belief that someone out there cares more about our problems than we do," the Minister said.
One way to achieve this was to locate major research infrastructure in Africa; develop, attract and retain talent; establish regional cooperation in science and technology; address policy priorities such as public health and international partnerships should be co-owned and co-determined by all constituents.
The Minister added that a focus on inter-discipline studies, entrepreneurship and strong business partnerships would be essential for African universities to play their required role in building African knowledge-based economies.