Human traffickers exploit vulnerable men, women and children who are desperate to find a way out of poverty and live a better a life. It's this desperation and a lack of education that government seeks to address with the new Prevention and Combating of Trafficking in Persons Act 2013, (Act No. 7 of 2013), which came into effect on 9 August.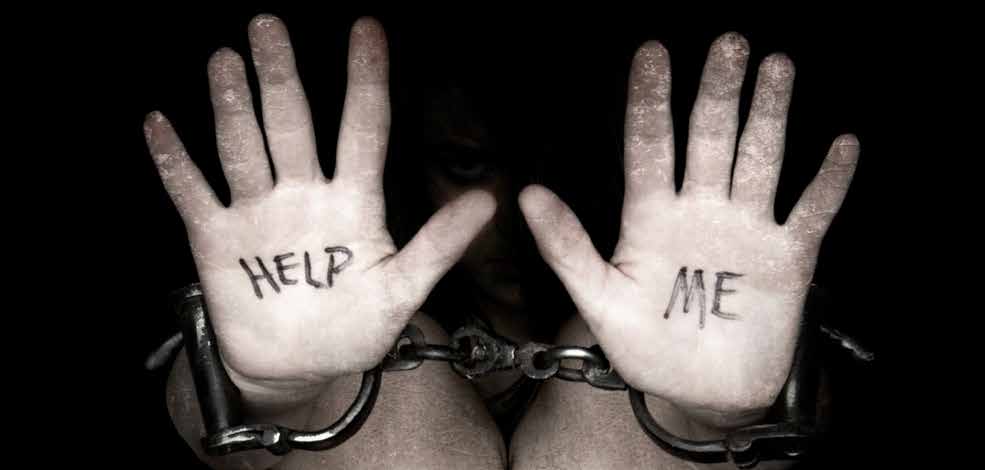 The Act will ensure that more cases of human trafficking are identified and successfully prosecuted. Since 2009, there have been 10 convictions in trafficking cases, mainly for the sexual exploitation of children.
Human trafficking, defined as a modern-day form of slavery, sees people being removed from their homes, under false pretences or by force, and taken elsewhere – either in South Africa or to another country.
Some young girls are forced into marriage (ukuthwala) whilst other victims are destined for a life of prostitution, forced to work or even used for body parts.
The Act enables the state to prosecute human traffickers and confiscate their assets and a conviction could result in a life in prison or a severe fine, depending on the circumstances of the specific case.
Deputy Minister of Justice and Constitutional Development John Jeffery confirmed that the Act would help government deal with human traffickers decisively.
"Government made the scourge of trafficking its priority in the National Development Plan and measures have been put in place to ensure that the Act is implemented effectively.
"We have ensured extensive training of personnel at the National Prosecuting Authority (NPA) and South African Police Service (SAPS), social workers from the Department of Social Development, the Judiciary and officials from Immigration and Home Affairs," he said.
A multi-agency programme, to coordinate strategic action against trafficking, has been established which will see the setting up of Provincial Task Teams that include all relevant stakeholders in the Criminal Justice System. In addition, a multi-disciplinary, interdepartmental Priority Committee has been established by the Justice Crime Prevention and Security Cluster Department.
Social service professionals will play a role in reporting, identifying and assessing victims of trafficking, so that they can be placed in an approved programme and reintegrated back into society. Children will be placed in temporary safe care and will fall under all the protective measures of the Children's Act.
Be aware of human trafficking
Social Development Minister Bathabile Dlamini urged communities to be aware of human trafficking after an incident involving a 14 and 20-year-old who were taken from their grandmother in Mpumalanga to Malawi, under false pretences, by a woman who said she would take them to the United Kingdom (UK) to study.
The grandmother said that the 14-year-old has a learning difficulty and the woman promised to take the child to a specialist in UK.
They and four others were taken to Malawi, via Mozambique, as the human trafficker did not have the appropriate documentation needed to get them through the border in terms of the new immigration regulations which require all adults travelling with children to have the child's unabridged birth certificate - a certificate from Home Affairs that shows the details of the child and the child's parents.
Following an investigation, the children were contacted telephonically and confirmed that they were being abused physically and had to do heavy-duty household chores. They were rescued by the Department of Social Development's International Social Services and Interpol.
"This case highlights the need for society to be vigilant about human trafficking, especially those communities situated in regions where South Africa shares borders with other countries. 
"A trafficker takes advantage of their victim, who is often misinformed or tricked into leaving their home," she explained.
Minister Dlamini intervened to ensure the safe return of these two South Africans, who were subjected to extensive child labour while in Malawi.
According to the United Nation's 2014 Global Report on Trafficking in Persons, in Africa and the Middle East - between 2010 and 2012 - sexual exploitation accounted for 53 per cent of trafficking victims, while 37 per cent were subjected to forced labour, servitude and modern-day slavery.
Patric Solomons, the Director of Cape Town-based non-profit children's rights group Molo Songololo, said children in poor and desperate communities are usually targets for recruiters and traffickers and urged parents to maintain open and honest communication with their children.
"Parents must acknowledge that children are sexual – it is natural and it can't be avoided. We need to ensure that they are occupied with positive, age-appropriate friends and activities and hang out at appropriate places," he said.
He stressed that parents should monitor their children's behaviour, meet their friends and take down and verify contact details.
"Children need to know that you support them and that they can come to you for help." 
Prevent trafficking
There are a number of ways that people can protect themselves and prevent trafficking.
 The Department of Labour can help to validate job offers, particularly those outside your province or in another country.
Be aware of people who promise job opportunities that offer a lot of money in a short space of time.
Learn to recognise trafficked people. They are often unable to speak the local language, appear to be trapped in their job or place they stay, may have bruises or other signs of physical abuse and do not have identification documents.
It's also very important to teach your children to be aware of adults who try to befriend them, whether in person, through cell phone messages or via Internet chat rooms.
To report any suspicious behaviour call the Crime Stop Contact Centre on: 08600 10 111 or the National Prosecuting Authority at 012 845 6000.