Written by Noluthando Mkhize
The Makause Combined School, situated in Phola in Mpumalanga, has brought hope to the community by ensuring access to education.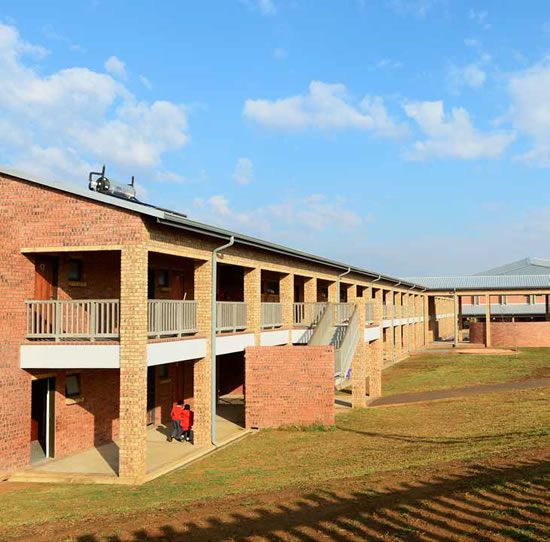 The R74 million state-of-the-art school became a reality due to a partnership between the Department of Basic Education and mining company Glencore.
The school was part of a major relocation project in which Glencore relocated 120 families from rural Tweefontein to Phola, as part of its Tweefontein Optimisation Project.
The project represents a R8 billion investment by Glencore, with 780 full-time employees, that produces eight million tonnes of saleable coal per year. During construction, the project created over 2 600 jobs and a number of business opportunities for local entrepreneurs through local procurement.
The project also includes a housing development, completed at an additional cost of R70 million, that will accommodate around 120 relocated families.
Restoring hope
The school, which is situated in the middle of the housing development, caters for pre-primary, primary and secondary grades. It has 32 classrooms, science laboratories, home economics facility, wood and metal workshops, library,  computer centre and a hall that accommodates 1 200 pupils.
Amos Shali Mahlangu has been the principal of Makause for 32 years and has seen it evolve over the years.
"Prior to being relocated, we were situated in Tweefontien which was a farming and mining community. This meant that children needed to travel over 40 kilometres to get to school, using transport provided by the Department of Basic Education."
Since the building of the school and the housing development children now walk less than one kilometre to get to school.
"One of the main problems at the old school was absenteeism and parents did not attend school meetings due to the distance they had to travel. Since the relocation, there is a decline in absenteeism and more parents are attending meetings," said Mahlangu.
Phillip Maimela, chairperson of the school governing body, has two children that are learners at the school. He said he was happy with the new facility and that his children received proper education.
Minister of Basic Education Angie Motshekga, who attended the opening of the school, said it would go a long way towards changing the lives of these learners.
"An investment in education of this
magnitude demonstrates the commitment of Glencore to the future of the country. It is only when we come together as government, business, civil society and ordinary citizens that we can we truly break the barriers of inequality.
"For children to excel, they need a conducive and inspiring environment and this  school will be a beacon of hope for the entire community," said Minister Motshekga.
She said she was confident that the school would produce the innovators needed to take South Africa to the next level and fuel economic development.
Glencore SA Coal CEO, Clinton Ephron, said: "We are proud to handover this school to the Department of Basic Education. The Makause School is a demonstration of our commitment to South Africa and the local communities where we operate."
"A good education helps to provide a strong foundation for children to achieve their potential," he added.