The many legal custody battles, disputes, and cases of mediation and child abduction that plague South Africa often result in children becoming victims.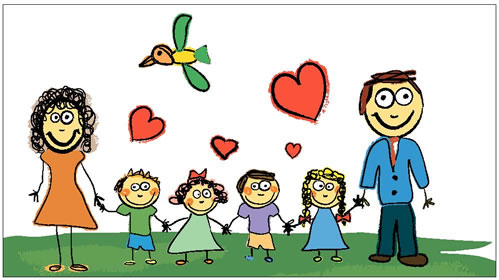 For decades the Office of the Family Advocate (OFA) has worked at creating access to justice for vulnerable children, who cannot protect themselves, free of charge.
Led by Advocate Petunia Seabi-Mathope, the OFA is placed within the Department of Justice and Constitutional Development (DoJ&CD). It serves as an unbiased, family law specialist and advisor to the court in cases of legal disputes over custody and parental rights. It also drafts parenting plans, conducts child psychological evaluations together with social workers and mediates between families where the welfare of a child is at stake.
"Our main role is to protect and promote the best interests of children in South Africa.
"The very existence of our office shows the recognition by the South African Government that children are indeed a very important sector of our society and we signify the commitment of the protection of the rights of vulnerable children in terms of domestic law and international treaties South Africa has adhered to," says Advocate Seabi-Mathope.
The OFA, which celebrates its 25th anniversary this year, initially had limited jurisdiction and its offices were only situated in certain geographically areas.
With the introduction of the Children's Act, 2005 (Act No 38 of 2005), the OFA's services were made available to every child in the country, including children caught up in maintenance and domestic violence disputes.
"We started with only six family advocate offices, and today we have over 25 offices and 90 family advocates countrywide, and we also handle non-litigation cases by offering our mediation services," said Adv Seabi-Mathope. 
Non-litigation is when a case is discussed and processed out of a courtroom, and also includes testimony given by the child. In many ways this helps reduce the backlog of court cases.
To further help families the OFA has made its offices family- and child-friendly to make children and families feel safe and comfortable, thus enabling the OFA to do its work effectively.
An example of a child-friendly method the OFA introduced is the Child Tool Kit. Before the use of the kit social workers would ask a child important questions about his or her background and lifestyle, information that is vital to any legal case, however it was challenging to get children to open up to a stranger about intimate and emotional matters.
The development of the kit, which consists of colouring books, crayons, family- and friendly-figures, among others, gives the child tools with which to answer a social worker's questions without feeling threatened.
"Its findings have been remarkable and really adds essence to a case," says Adv Seabi-Mathope.
The Department of Justice and Constitutional Development encourages communities to make use of the Office.
Regional Family Advocate Offices contact details:
Chief Family Advocate:
Adv Petunia Seabi-Mathope
Tel: 012-357 8022, E-mail: NationalOffice-FA@justice.gov.za,
Physical Address: 329 Pretorius Street, Momentum Building, West Tower, Pretoria.
Bloemfontein, Free State:
Adv. L.M. Sangqu
Tel: 051-447 1115, E-mail: Bloemfontein-FA@justice.gov.za,
Physical Address: 163 A Nelson Mandela Drive, 2nd Floor Sanlam Building, Bloemfontein
Cape Town, Western Cape:
Adv. S. Ebrahim
Tel: 021-426 1216, E-mail: CapeTown-FA@justice.gov.za,
Physical Address: 55 Union Castle Building, 10th Floor, c/o House Street & St George's Mall, Cape Town
Durban, KwaZulu-Natal:
Adv M. C. O'Gorman
Tel: 031-310 6500, E-mail: Mogorman@justice.gov.za,
Physical Address: 143 Margaret Mncadi Ave, 15th Floor Maritime House, Durban
East London, Buffalo City, Eastern Cape:
Adv K Gounden
Tel: 043- 722 8866/7, E-mail: EastLondon-FA@justice.gov.za,
Physical Address: 29 St Peters Road , Southernwood, East London
Johannesburg, Gauteng:
Adv. N. Thokoane
Tel: 011-333 3724, E-mail: Johannesburg-FA@justice.gov.za,
Physical Address: 94 Pritchard Street, 13th Floor, Schreiner Chambers, Johannesburg Kimberley, Northern Cape:
Kimberley
Adv. P.M Molokwane
Tel: 053-833 1019/63, E-mail: Kimberly-FA@justice.gov.za,
Physical Address: 5th Floor, New Public Building (Magistrate Court), c/o Knight & Stead Street,
Mafikeng, Mmabatho, North West:
Adv. B.Makganyoha
Tel: 018- 388 9500, E-mail: Mafikeng-FA@justice.gov.za,
Physical Address: 461/805 Steve Biko Drive, Unit 2, Mmabatho, 2745
Nelspruit, Mpumalanga:
Adv. B. Mkhize
Tel: 013 - 752 2755, E-mail: Nelspruit-FA@justice.gov.za,
Physical Address: No 3 Marloth Street, Nelspruit
Polokwane, Limpopo:
Adv. M.E. Khesa
Tel: 015 291 1730, E-mail: Polokwane-FA@justice.gov.
za, Physical Address: Wyndom Park Building, 23 Rabie Str, Polokwane