Each September, we follow closely in nature's footsteps.
After the chills and storms of winter, this is a time for nature's renewal; colourful splashes of new blossoms appear in the veld and in our gardens; in the north of our country, dry and rocky streams and rivers await the promise of the rains of summer; in the south, the land and livestock gets some time to recover from the floods of winter rains, and we all prepare for the joys of longer days, shorter nights and the freedom of the great outdoors.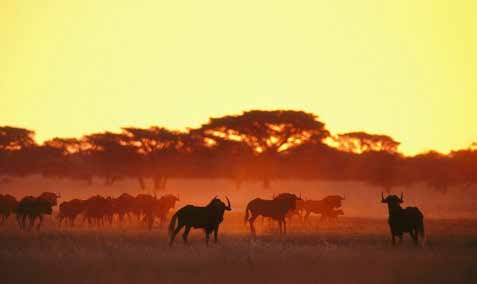 As people, we talk of "spring cleaning", a time when, like nature, we try to make a fresh start in our households and in our lives.
And as South African patriots, September brings Heritage Month – a period in which we fly our national flag particularly high, and with extraordinary pride.
This is a time in which we celebrate our national diversity with its unusually rich blend of cultural heritage. We reach out to one another in 11 official languages; we celebrate births and marriages in our own special ways within cultural communities. We greet strangers in shops and bus stops. We greet fellow listeners on radio stations when we call in to make our points. We don't trust our voices to make enough noise at a football match, and so we take along our vuvuzelas.
Many of these things happen only in our wonderful country, and give us a unique national character, which the month of September allows us to celebrate all-out.
We are often described as a world in one country, because we are blessed to be the guardians of more than 290 conservation parks, nearly 900 bird species and 8 000 plant species, apart from 300 mammal species.
Thanks to our own appreciation and that of the international community of our special natural and cultural assets, South Africa is also home to eight World Heritage Sites.
So, we have every right to feel proud of a country in which, in September, we are also encouraged to take a Sho't Left and experience this richness beyond the places where we normally live or visit. Let us experience our country and celebrate our heritage in many ways.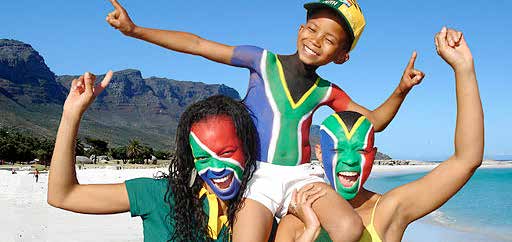 This beautiful land is, tragically, stained with the pain and blood of people who are injured or die at the hands of anti-social elements who show no regard for human life or for the property of others.
This land is stained by people who take short cuts when they should be investing blood, sweat and tears in moving South Africa forward. And this land is stained by people who spend every waking hour finding fault, pointing out our weaknesses and failures, and failing to see the good in others or in our country.
It is the positive spirit of the majority of us that is moving our country forward and making big differences in the lives of even those who moan and complain all day. We celebrate all South Africans who spend each day looking for ways of making South Africa a better place to live in. They are a gift to this beautiful country.
If you are one of the latter, let this September be – like nature – a time of renewal, a time of playing your part to make this an even better society, a time of rolling up your sleeves to help us over the difficulties our economy faces, and a time of flying the flag as high as you can.
We wish everyone a very happy Heritage Month and Tourism Month!