Advertorial
The Organisation of Africa Unity, established in May 1963, made our continent the first to foster nation building through unity and freedom. To celebrate the OAU and its successor, the African Union, the Department of Arts and Culture hosts a series of events during Africa Month.
The Organisation of Africa Unity (OAU) was founded on 25 May 1963, formed out of ideas sweeping the world. One was the pan-Africanism of the 19th and early 20th centuries, inspired by US intellectuals such as Martin Delany and WEB Du Bois.
ANC founder Pixley Ka Isaka Seme's 1906 essay "The Regeneration of Africa" helped shape African unity. Later luminaries – Ghana's Kwame Nkrumah, Julius Nyerere of Kenya, Sékou Touré of Guinea and Zambia's Kenneth Kaunda – promoted pan-African ideals.
The 21st century brought a new focus on the rights of Africa's people. This led to the founding, in 2002, of a new organisation: the African Union. The AU – a union of peoples, not just leaders – renewed the commitment to democracy, gender equality, good governance and the rule of law.
Africa Month Festival of Ideas
The Festival of Ideas, an Africa Month colloquia programme, is framed in the broader theme of decolonisation. For some, decolonisation means a total and abrupt break from the past. Another school of thought cautions against deconstructing colonialism.
The festival recognises the political and cultural environment as one in which calls for decolonisation take precedence. Decolonisation cannot be separated from the radical economic transformation agenda. It is with these underpinnings that the colloquia programme has been developed.
Celebrating Africa's liberation heritage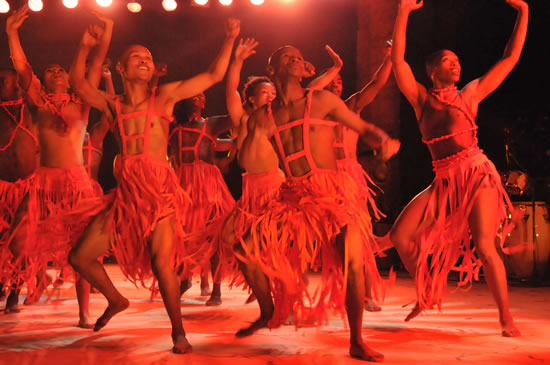 From 23 to 25 May, Arts and Culture will also host a roundtable with the proposed theme of "Roads To Independence: African Liberation Heritage – Towards an Integrated Southern African Road Map". The discussion aims to reinvigorate Unesco and AU resolutions recognising liberation heritage as having outstanding universal value.
The South African chapter – the Resistance and Liberation Heritage project – is a national memory project aimed at commemorating, celebrating and educating, as well as preserving and providing a durable testament to South African's road to independence.  
South African National Anthem

Nkosi Sikelel' iAfrika
Maluphakanyisw' uphondo lwayo,
Yizwa imithandazo yethu,
Nkosi sikelela, thina lusapho lwayo

Morena boloka setjhaba sa heso,
O fedise dintwa le matshwenyeho,
O se boloke, O se boloke setjhaba sa heso,
Setjhaba sa South Afrika - South Afrika.

Uit die blou van onse hemel,
Uit die diepte van ons see,
Oor ons ewige gebergtes,
Waar die kranse antwoord gee,

Sounds the call to come together,
And united we shall stand,
Let us live and strive for freedom,
In South Africa our land.

African Union Anthem

Let us all unite and celebrate together
The victories won for our liberation
Let us dedicate ourselves to rise together
To defend our liberty and unity

Chorus:
O Sons and Daughters of Africa
Flesh of the Sun and Flesh of the Sky
Let us make Africa the Tree of Life

Let us all unite and sing together
To uphold the bonds that frame our destiny
Let us dedicate ourselves to fight together
For lasting peace and justice on earth

Chorus

Let us all unite and toil together
To give the best we have to Africa
The cradle of mankind and fount of culture
Our pride and hope at break of dawn.

Chorus
An invitation to Africa Month events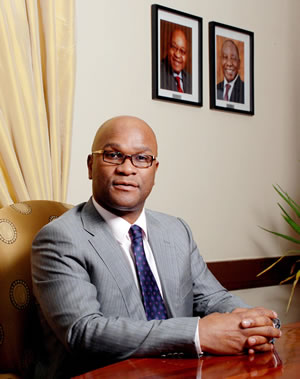 The Africa Month 2017 theme is "The Year of OR Tambo: Building a Better Africa and a Better World". The Department of Arts and Culture invites all Africans, and global guests, to join the celebrations.
As an integral part of Africa, South Africa's interest is linked to continental stability, unity and prosperity. Our African agenda is the upliftment of all people on the continent.
Arts and Culture's existing programmes inculcate an African identity by popularising the national flag and anthem, and the continental flag and AU anthem. A month-long programme, a festival of ideas, and a celebration of what it means to be African will also expand our knowledge and help us embrace our continental destiny. Celebrations during Africa Month will include:
A Festival of Ideas: a series of discussions on decolonisation by prominent Africans
!Kauru: Contemporary Art from Africa – a visual art celebration of African art
Gcgwala Ngamasiko: Multidisciplinary African arts festival
Focus on African Archives
Focus on the African Liberation Heritage Route in the SADC region
Visit www.dac.gov.za for the full Africa Month 2017 programme.