The EPWP remains a good story to tell in our work of delivering a better life for all.
The Programme faces challenges though. There are participants who expect the Programme to create permanent jobs for our people.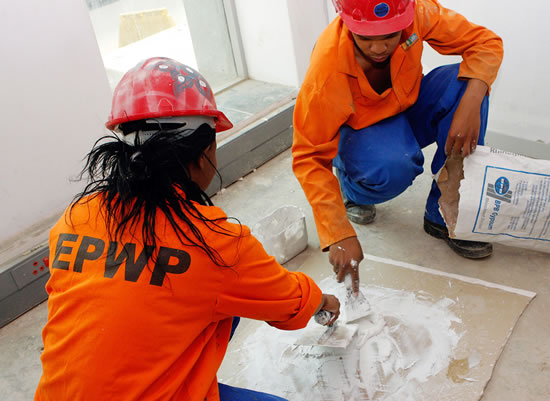 The public or even participants in the programme have demanded the opportunities provided by the programme to be made permanent.
Although many participants have found permanent jobs after participating in the EPWP, it must be stressed that the Programme is not aimed at creating permanent jobs.
The EPWP was designed as a way to alleviate poverty and create work and training opportunities for unskilled people, while delivering socio-economic developmental assets and services.
EPWP minimum wage
The Ministerial Determination sets EPWP wages. The current daily wage for the EPWP is R83.59, but many public bodies pay participants more than this.
Despite the good work the EPWP has done to fight poverty and underdevelopment in our communities while creating work and training opportunities, the EPWP is not the perfect solution to the country's high unemployment rate.