Hospitality Studies students across South Africa now have the latest teaching material available at the click of a mouse, thanks to a partnership between the Department of Basic Education and Sun International.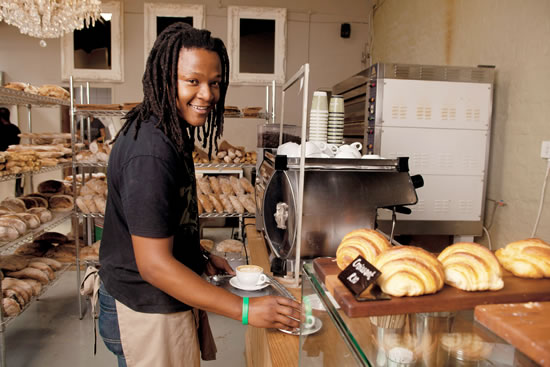 A new partnership between the Department of Basic Education (DBE) and Sun International will make high-tech online Hospitality Studies teaching material available to learners in Grades 10, 11 and 12 across South Africa.
The Hospitality Studies Digital Curriculum Project, with the theme "21st Century Education for 21st Century Hoteliers", was launched by Minister of Basic Education Angie Motshekga at Tembisa High School in Ekurhuleni recently.
Hospitality Studies learners at the school were enthusiastic about the new technology. "This course is important because it will teach us to master food preparation skills," Grade 12 learner Seakanyeng Tlhobolo said. "The knowledge I will gain in this programme will help me become an entrepreneur."
Jeanette Makhoba, also in Grade 12, hopes to one day run her own restaurant. "This course will give me more practical knowledge in the hospitality field," she said. "Thanks to our government for launching this digital curriculum. Hopefully it will be extended to many schools, to reach other learners who are interested in hospitality as a career."
Jobs and economic growth
The online course will provide support to both teachers and students. It will also help popularise hospitality at secondary schools, and the fast-growing tourism industry it supports. Tourism is important to South Africa's economy, giving jobs to more than 700 000 people and earning around R250 billion a year.
Sun International recently hosted a four-day training workshop for teachers from 80 schools from five provinces, to bring them up to speed on course content and ensure they have the necessary IT skills. The teachers were also trained in Obami, a 100 per cent South African online learning system. Obami has developed a customised repository of hospitality-related educational resources, in collaboration with Sun International and quality assured by the
DBE.   
Tshepo Ramonoedi works in the Communications Unit with the Department of Basic Education.