Regulations have been put in place, environmental assessments, a deep-drilling project and other precautionary initiatives are underway to ensure fracking in the Karoo does not do damage to the environment.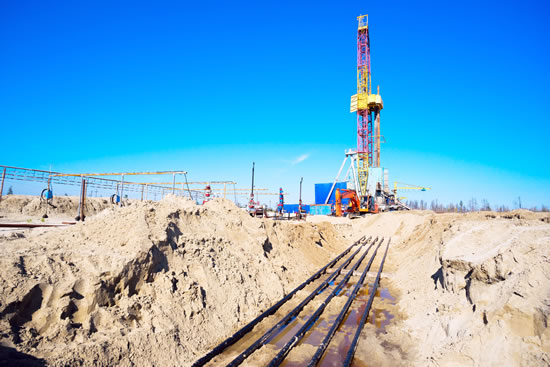 Having given the green light for shale gas drilling to go ahead, government is taking a range of precautions to mitigate against any environmental damage in the Karoo, says PetroSA manager of licensing and legal compliance Tebogo Motloung.
Mineral Resources Minister Mosebenzi Zwane announced in March that government intends to proceed with shale-gas mining.
There has been concern that the removal of shale gas by hydraulic fracturing (or fracking) could cause environmental damage.
"Applicants must carry out mandatory environmental impact assessments".
Motloung said a number of regulations have been put in place to counter these risks, while a range of studies have also been commissioned to assess the various risks.
A monitoring committee has also been set up made up of representatives from the departments of mineral resources, science and technology, energy, environmental affairs and water and sanitation, as well as PetroSA and the Council for Geoscience
Under the National Environmental Management Act applicants must carry out mandatory environmental impact assessments. Further regulations for petroleum exploration and production were gazetted in June 2015, expanding the existing regulatory framework.
The departments of environmental affairs and mineral resources as well as other departments are also carrying out an environmental assessment to develop policy and legislation.
Scientific studies
Motloung said a number of scientific studies were published last year. These include assessment of impacts of shale gas development on air quality, earthquakes, water resources, biodiversity and ecology, heritage and spatial and infrastructure planning.
The Council for Geoscience in collaboration with PetroSA has also embarked on a Karoo Deep Drilling Project aimed at understanding the impact that any geo-resource exploration activities would have on the Karoo.
Added to this, the departments of science and technology and mineral resources together with PetroSA are continuing to engage with one another to develop mechanisms to ensure that shale gas activities will not compromise the Square Kilometre Array (SKA) radio astronomy project near Carnarvon.
The Astronomy Geographic Advantage Act provides for the protection of the areas relevant to the SKA. Motloung pointed out that site-specific assessments can only be undertaken once it becomes clearer what equipment will be used on each site.
The Department of Mineral Resources held two public awareness meetings, one in Cradock in the Eastern Cape and another in Richmond in the Northern Cape.
The three applicants that have lodged applications to explore for shale gas have also held several consultation meetings in the Eastern Cape, Northern Cape and Western Cape.