Youth
When Khathutshelo Ramukumba, Chief Executive Officer of the National Youth Development Agency (NYDA), spoke at the recent South African Youth Awards he reminded the audience that South Africa was a country where dreams could come true. Despite circumstances or background, "…you can achieve your dream and live the life that you've imagined".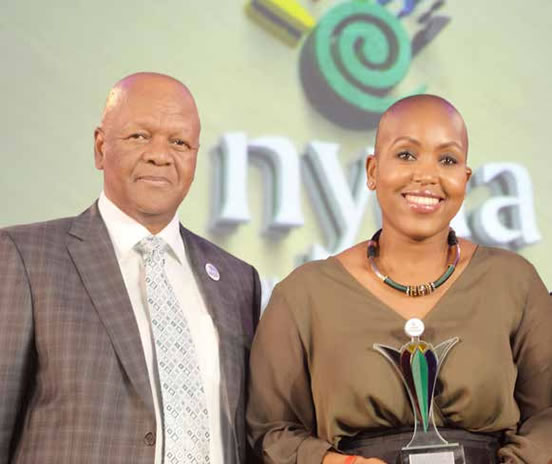 With this opportunity, Minister in the Presidency responsible for Planning, Monitoring and Evaluation, Jeff Radebe, reminded nominees and winners, came responsibility. "The nation will look up to you to play significant leadership roles in society. You are the faces of the future of our country. You are expected to play an active role in uplifting your communities. You are expected to assist in empowering other young people. You are expected to contribute to national development."
Recognizing and Rewarding Achievement
Youthful entrepreneurs were recognized across eight categories plus an overall winner received the Presidential Award. Academic excellence, business savvy, social entrepreneurs and people working in the health field were all recognised.
The overall winner was Nneile Nkholise the owner of a medical technology company that produces bespoke prosthesis. In collecting her prize, Nkholise said, "This is one of those times where I'm grateful to be South African and to be a young person and to have a government that is so supportive."
An environment for growth
Deputy Minister in the Presidency Buti Manamela, speaking at the awards, highlighted the importance of recognising young people who were making a difference in the country and their community. "Today you will hear stories of young women and men making a difference in their communities and in their own lives.  They continue to make South Africa a better place.  They continue to bring a smile to our faces.  We don't hear about them often. We don't read about them often.  We don't see their faces often.  But they exist. And they are here today representing the thousands of ordinary youth in Mzansi doing extra-ordinary things." 
Minister Radebe reminded guests during his keynote address that it was the nation's responsibility to recognise and celebrate the accomplishments of the young. They, he continued, will define the future of the country.
"Through the South African Youth Awards we are saying the youth is here and ready to lead. This is also the reason why the notion of "intergenerational mix" must be an integral part of organisational strategies."
It is time, he said, for young South Africans to continue the journey to a better and more prosperous