Disability Awareness
A driver training programme for quadriplegics and paraplegics using specially-adapted vehicles makes it easier to learn to drive.
People with special needs often find it difficult to access the same opportunities as able-bodied people.
One of these is learning to drive a vehicle. But a unique programme by the QuadPara Association of South Africa (QASA), has taught 120 people who are living with a disability how to drive adapted vehicles, with 80 of these p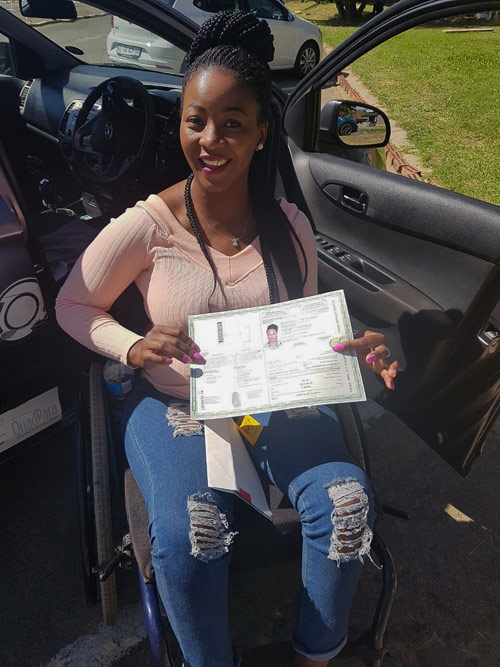 eople achieving their driver's licence.
"People living with a disability are often faced with tremendous challenges in getting around, mainly because they are not able to use the vast majority of public transport systems. We wanted to solve this problem and, most importantly, make people employable," said QASA CEO Ari Seirlis, who is also paraplegic. 
This was the inspiration behind the Driving Ambitions programme, established in 2013. QASA met with car hire company Avis to discuss teaching disabled people how to drive vehicles adapted to their needs.
"Avis understood the need, and also saw the value for them, as they rent out vehicles with hand controls. They agreed to donate our first vehicle to be used for driving lessons," said Seirlis.
Applications for the programme are open to quadriplegics and paraplegics who already have a learner's licence.
"They go for an assessment with an occupational therapist to ensure that they have the agility and ability to drive with adapted controls without risk. A means test is then done to determine how much the participants can pay towards the programme, and the rest is funded," Seirlis explained.
Participants have a full series of driving lessons, until they are ready to take their test.
One of QASA's success stories is Carol Khoza, who was involved in a car accident two years ago. She was left a paraplegic.
"Public transport became terrible for me. I remember once when I got on a taxi, they put me in and left my wheelchair outside to fill up the taxi," said Khoza.
With the support of Driving Ambitions, Khoza achieved her dream of getting a driver's licence.
"I thank QASA for restoring my freedom, independence and self-confidence."
For more information about applying for the Driving Ambitions programme contact QASA on 031 767 0348/0352 or email: info@qasa.com