Written by Allison Cooper
Breast cancer survivor Johanna Francis (56) shares her story and urges women to conduct breast self-examinations once a month.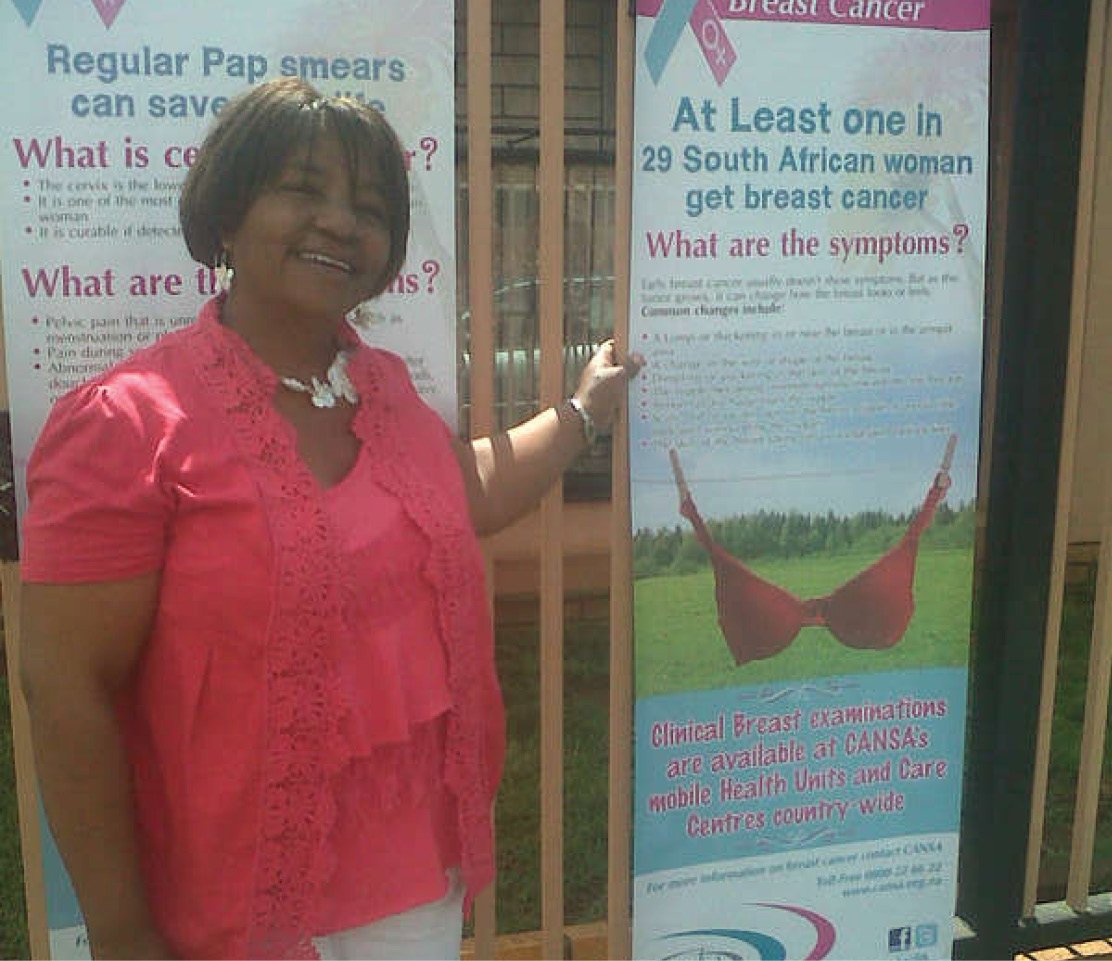 Francis, a wife and mother of three adult children and four grandchildren, was diagnosed with breast cancer on 1 September 1999, at the tender age of 37.
"I had a radical modified left mastectomy. My children were only 16,13 and seven and the thought of not seeing them grow up pained me.
"In 2003 I had a local recurrence, which was even more traumatic because cancer appeared on the cutline of the old mastectomy. The medication I was taking, which was a hormonal cancer blocker, was not right for me. I thus had six courses of chemotherapy and 35 days of radiation," she explained.
Fortunately, Francis was blessed to have a supporting husband and family to see her through her ordeal and she went into remission.
"In April 2016 I was again told, 'you have cancer'. I lost my right breast. It was half expected, but I was hoping that it would not happen.
"I cannot tell you that I know it all, because there is no graduation from the school of life. But, I learnt that year that I fall into the triple negative breast cancer group," she said.
Francis, who has endured a long and hard road to recovery, is adamant that breast cancer is not a death sentence. "It is an opportunity to become a care worker and to motivate and educate communities about the disease," she said.
This is exactly what Francis does at the Keurboom Care Home, in Belgravia, Johannesburg. The home, sponsored by Rotary, is one of 11 Cancer Association of South Africa care homes.
It has 30 beds and services mostly state patients who are receiving radiation and chemotherapy treatment. "Our criteria is simple, clients must be cancer survivors who are undergoing daily treatment over a four to six week period," Francis explains.
Keurboom relies on the public for sponsorship and donations because some of its clients cannot afford to contribute financially. The home takes referrals from Gauteng hospitals and people can also contact the centre directly for assistance.
Francis urges women, who are 20 and older, to do monthly breast self-examinations, at the same time every month following their menstrual cycle.
Some signs and symptoms of breast cancer include a lump or thickening in an area of the breast; a change in the shape of the nipple, particularly if it turns in, sinks into the breast or has an irregular shape; blood stained discharge from the nipple; rash on a nipple or surrounding area; swelling or lump in the armpit and nipple tenderness or a lump or thickening in or near the breast or underarm area.
"These signs do not necessarily mean that a woman has cancer but any changes or concerns should be reported to a professional nurse or doctor straight away," said Francis.