While important strides have been made regarding the emancipation of women, South Africa still needs women of fortitude like Albertina Sisulu.
Energy Minister Jeff Radebe has called on women to draw strength from the life and legacy of Mama Albertina Sisulu.
"Mama Sisulu was… in her own right an activist for the total liberation of our people from the yoke of apartheid and emancipation of women," Radebe said recently.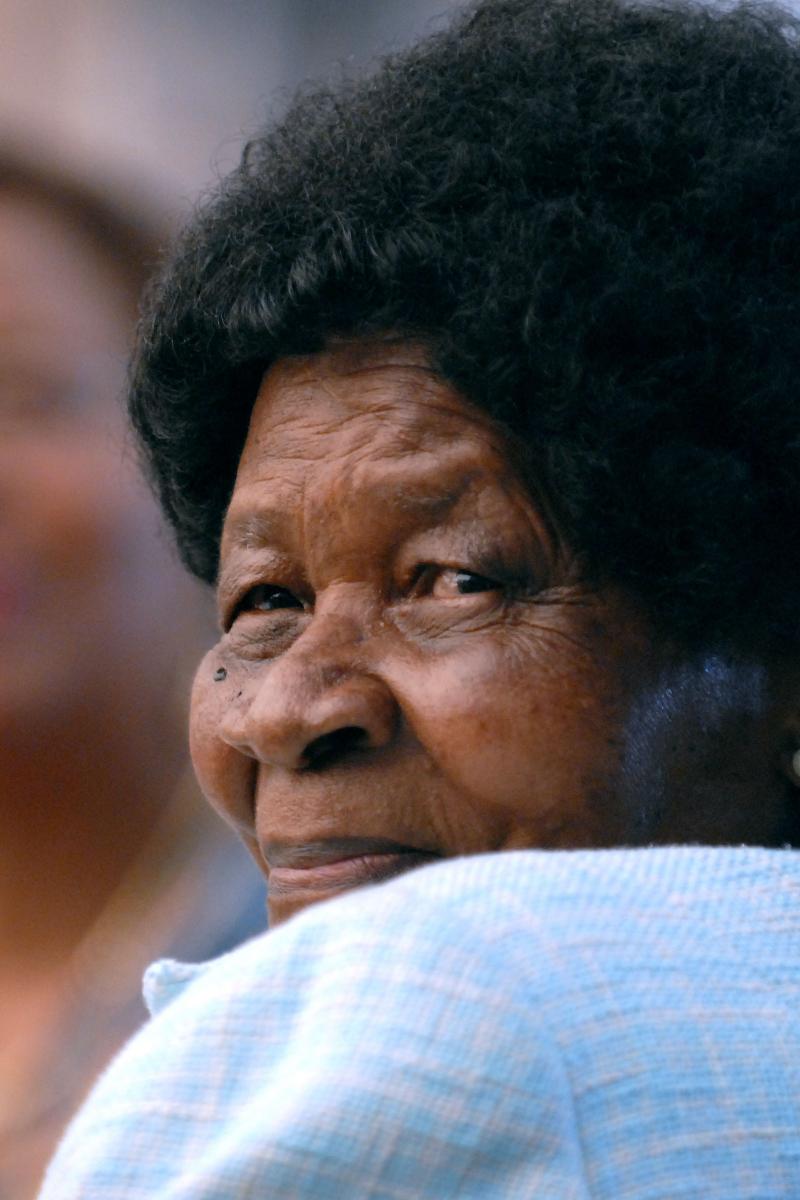 He was speaking in his capacity as the chairperson of the Inter-Ministerial Committee on the Centenaries of Mama Sisulu and President Nelson Mandela.
The event to mark MaSisulu's 100th year birthday was held at the Holy Cross Anglican Church in Orlando, Soweto.
Born on 21 October 1918, the liberation heroine passed  away peacefully at home in Linden Johannesburb on 5 June 2011.
Radebe praised MaSisulu for having waged a relentless struggle for political freedom and the emancipation of women.
 "When we say Mama Sisulu is a woman of fortitude, it is precisely because of the hardships she endured to raise her voice against the apartheid tyranny."
Radebe added that while democracy has made important strides the emancipation of women is still unfinished business.
"Women of fortitude, imbokodo, are women who must fearlessly fight for the radical socio-economic transformation of our country."
Radebe also called on young people, both male and female, to learn from the lifelong stewardship of Mama Sisulu and her generation, who relentlessly fought for freedom and democracy.
Communications Minister Nomvula Mokonyane described MaSisulu as a woman who had a vision and determination.
"She was strong and her views were always respected. She had the determination and courage to fight the apartheid government," said Minister Mokonyane.
The commemoration of MaSisulu's 100th year started with a visit to the cemetery where she and her husband, Walter Sisulu, are buried.
Family members laid a wreath, along with Radebe, who laid one on behalf of government and the people of South Africa. The ceremony was attended by senior government officials, family members and politicians.
From the cemetery, guests proceeded to the church, where a service was conducted in honour of MaSisulu.
Congregant Cynthia Thabethe, said she learnt a lot from MaSisulu. "I admired her courage. She was not afraid of anything. She groomed us as young women to be strong for our families," she said.
From the church, guests proceeded to a nearby crèche that MaSisulu helped to establish. She also assisted with providing food for the children. The crèche has been renovated and now has 37 children.
Guests then proceeded to a nearby library established for children and a clinic where MaSisulu worked for many years.     
SAnews.gov.za