Written by Hlengiwe Ngobese
Agriculture is an exciting sector filled with career opportunities that are perfect for motivated, skilled and experienced young men and women.
Thabiso Sithole is adamant that farming is a specialised business and not just a job for people with limited options.
The 27-year-old from Nyamvubu obtained degree in economics from the University of KwaZulu-Natal and he has used this knowledge to establish himself as a successful farmer in the province.
He currently owns a herd of 500 strong cattle.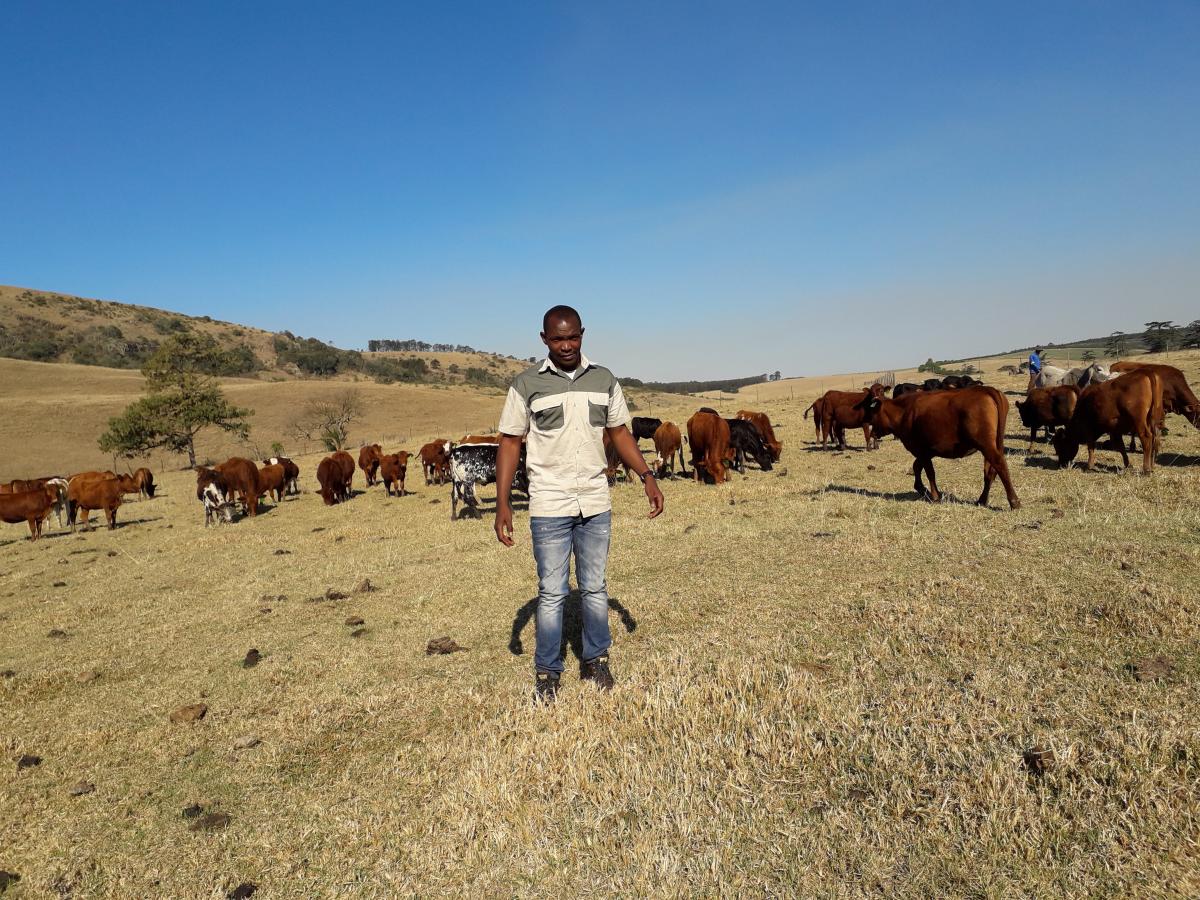 The youngster, who entered the agricultural sector in 2016, employs six people.
 "I have a degree in economics and here I am. For me, farming is a business," he said. Sithole added that agriculture is a highly specialised field but one that is accessible to anyone not afraid of hard work and learning.
He explained that proper costings are essential when raising cattle. For instance, you need to balance the cost of the cattle feed and operational costs against the price paid by the abattoir to ensure that a profit is realised.
He cautioned that livestock farming generates income only at a specific time of the year.
Sithole acknowledged the help he received from government. He explained that the provincial department of agriculture bought a 825-hectare farm which was equally divided between members of the Nyamvubu co-operative of which he is a part. Beef cattle are kept and vegetables grown by the men and women who are members of the co-operative.
 "Working together as a co-operative helps us a lot as it encourages each one of us to work hard. Even though we work as individuals, from time-to-time we meet to share challenges and find solutions together. If we need to buy medication, we all contribute and do a bulk purchase at a discounted rate."
Sithole said he owes his success to hard work, dedication and the mentorship he has received from other farmers. He said one of his priorities now is to increase his livestock to at least 5 000.
"Government has helped us; I now need to step up and do what it takes to grow my business," he said.
 Sithole's advice to aspiring farmers is to work hard and be 100 percent committed to what they do.  "Livestock farming needs you all the time, so it is important to love what you do," he said.