Written by More Matshediso
A love for tourism spurred Thambe to make a success of his tourism business.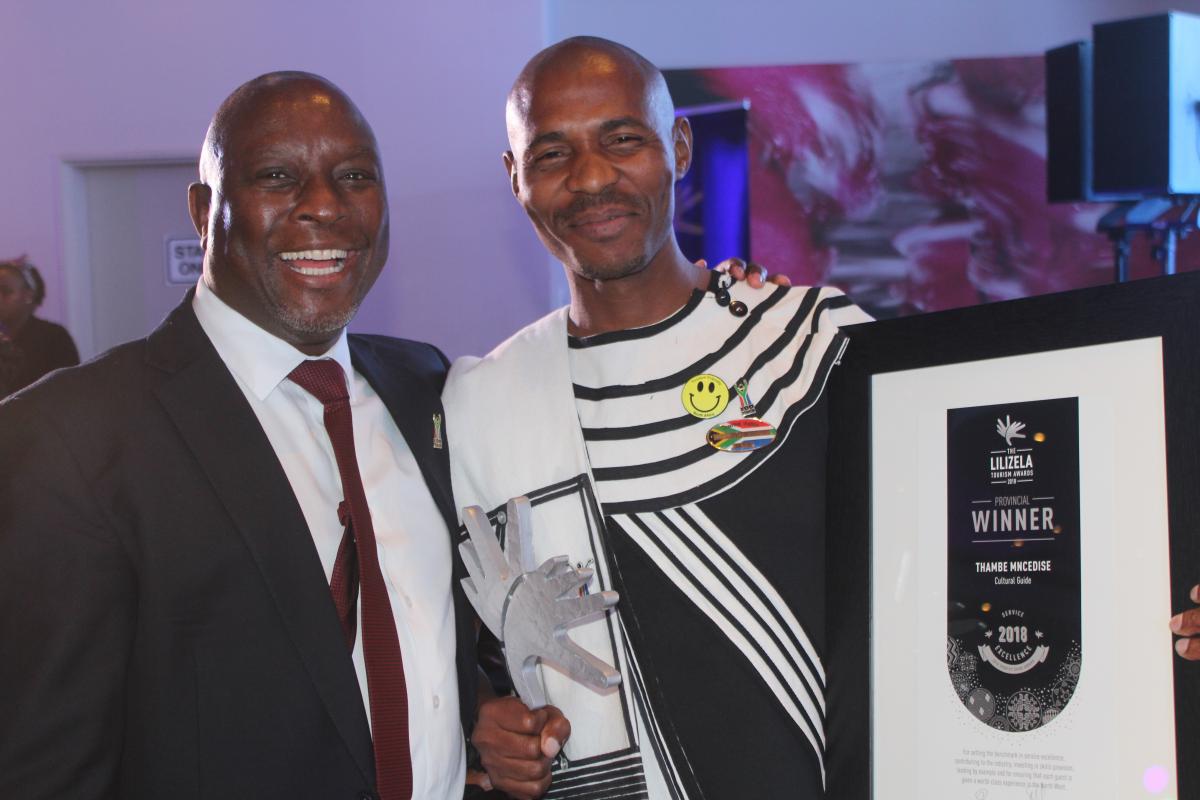 Its lights, camera action for Mcedise Thambe, the best tour guide in the North West, when he takes to the stage of giving tourists the best experience while guiding them through the beauty of his province
"As a trained actor and entertainer, I always infuse the entertainment element in tourism and that is what makes me stand out over and above knowing which places to take tourists to and what to teach them about the North West," he explained
Mcedise Thambe of Swaartkopfontein village in the North West was the winner in the Cultural Guide category of the 2018 Lilizela Tourism Awards.
The awards are aimed at honouring the best in the industry and most importantly to motivate the industry to be competitive.
Thambe said his love for tourism started back in 2008 when he toured all over the province as part of the crew member of a reality series It's for Life that aired on SABC 2.
"That was my first tourism experience and I was fascinated by the beauty of learning about different cultures and the heritage sites in our province," he reminisced.
The following year he applied for an internship with the provincial Department of Tourism which kept the tourism spark in him alive.
He also received training from the Moses Kotane Municipality as a tourist guide in 2013 and registered as a tour guide upon completion of his training.
Mcedise proceeded to work with the Mphebatho Cultural Museum as a senior tourist guide and entertainment manager.  A few years later he started operating independently as a freelance tour guide and has never looked backed.
The North West MEC for Tourism Desbo Mohono said everybody has a duty to ensure that they create conditions suitable for the needs of tourists.
"We all have to constantly be bold and innovative thinkers that can be catalyst in this industry. Government can only go so far in terms of helping our people, but an essential first step in developing appropriate solutions that map the way forward together," she said.