A Mthatha woman comes clean on what it took to go from domestic worker to the owner of a brand of cleaning products.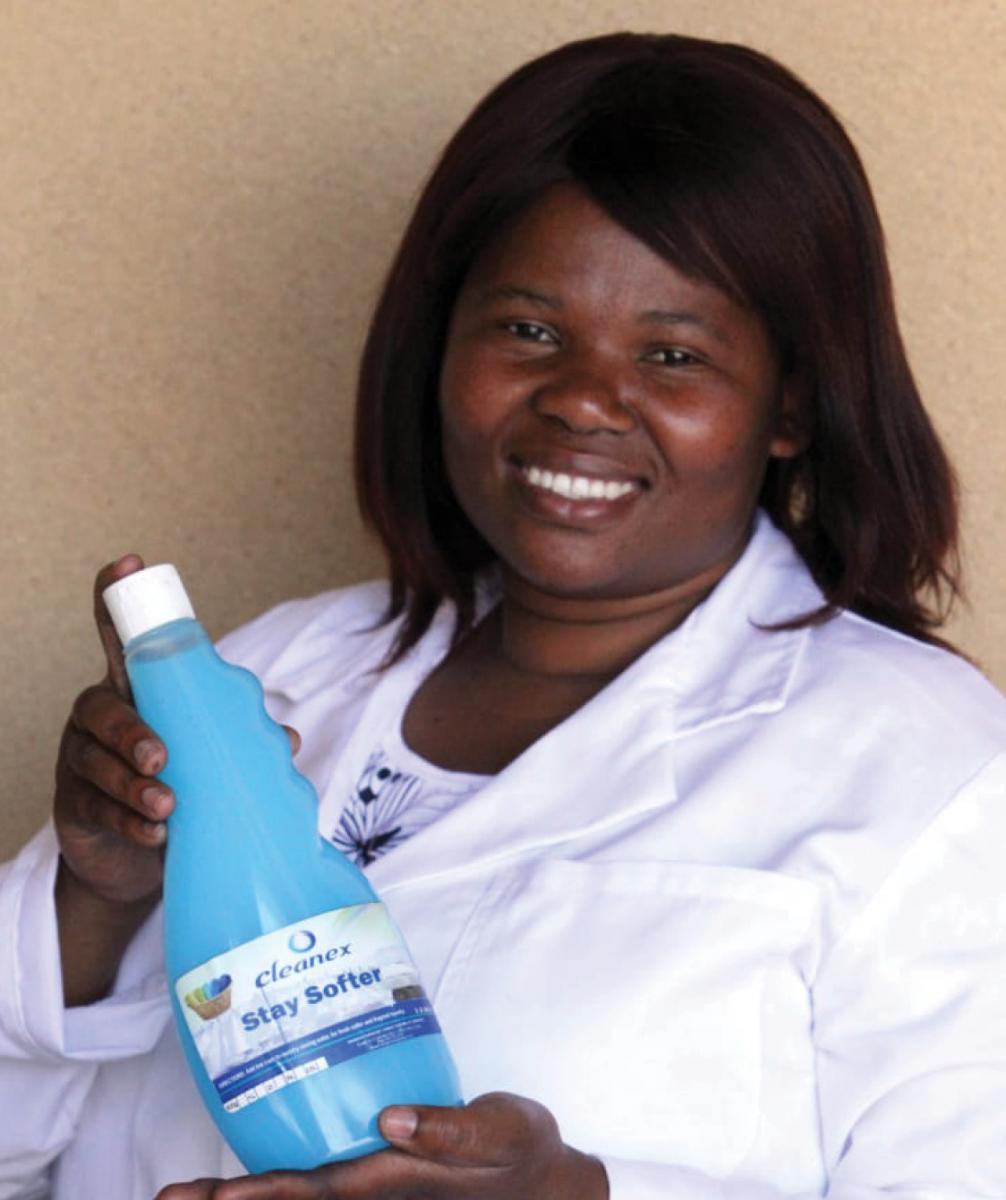 Nonceba Sobai (30) went from being a domestic worker to a manufacturer.
Sobai said she registered her business, Sobag Trading, in 2009 after doing some research on what it takes to manufacture cleaning products.
"I was a maid and the household I worked in used cleaning products I had not seen before. I found out they were manufactured in Pietermaritzburg and got in touch with the factory. Soon I was buying and reselling some of their products."
She did so well that she resigned and became her own boss. Her new supplier, based in East London – closer to where she lived, sold products she considered inferior and at inflated prices.
So this bold woman visited a nearby internet café and found out where she could be trained to make her own cleaning products.
After completing training course, she realised that the training provider had not been accredited and that she still lacked adequate skills to manufacture quality products.
Determined to do things properly, she found an accredited training provider which had chemical engineers as instructors. Once properly skilled, she encountered another hurdle – the raw materials, which were needed in large volumes, were very expensive.
It was clear she needed to source start-up funding but discovered that funders were reluctant to 'start from scratch with you'.
A chance meeting with OR Tambo district mayor Nomakhosazana Meth changed her life. She shared her vision with the mayor and showed her samples.
"It was a Friday and the following Monday people from the Local Economic Development (LED) unit called me."
The rest, as they say, is history. Sobai impressed the LED team and soon received the funding she needed to buy raw materials, packaging and labels. When her business picked up, she was able to acquire further funding from the NYDA as well as the Department of Economic Development, Environmental Affairs and Tourism, which gave her the R750 000 she needed to procure her own production facility.
Sobai now markets her products under the Cleanex brand and employs five full-time workers and a young chemical engineer on a part-time basis.