International Relations / General
Dakar will come alive and make history in 2022 when young people from all over the world flock to the city in a quest of good sportsmanship.
Senegal will be flying their flag high as the host nation for the 4th Summer Youth Olympic Games (YOG) in 2022.
The event which takes place every four years will be hosted on African soil for the first time.
Three other African countries namely Botswana, Tunisa and Nigeria were also on the shortlist to host the Olympics but Senegal emerged as the winner.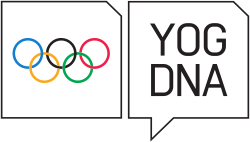 The announcement to host YOG was made by the International Olympic Committee (IOC).
"The IOC was fortunate to have four quality partners representing the African continent in the YOG 2022 Host Selection Process. All four candidates have the capability of delivering successful Youth Olympic Games and offer many opportunities," the IOC said in a statement.
Botswana, the smallest of the four candidate countries, proposed a compelling project based in the capital Gaborone that would help achieve the country's long-term vision for young people and sport.
Nigeria proposed a very solid and compact project in the capital Abuja, a project also fully aligned with the national sports and youth strategy.
"Tunisia presented a robust project involving the seaside tourist resort of Yasmine-Hammamet. The project's vision is in line with the government's goal to empower young people."
In taking its decision, the IOC recognised that Senegal offers a strong project and the greatest opportunities at this moment in time.
The country's bid tied closely with the West African country's overarching development strategy in line with the government's "Emerging Senegal'' plan, which envisions major economic and infrastructure improvements.
IOC President Thomas Bach said, "It is time for Africa…Africa is the home of many successful and prominent Olympic athletes. Africa is a continent of youth. That is why we want to take the Youth Olympic Games 2022 to Africa and to Senegal."