Captain Knowledge Bengu is set to command the South African research ship that will be taking an international team to one of the remotest places on Earth, to probe the 1915 sinking of Sir Ernest Shackleton's ship Endurance.
Bengu (38) is an ice pilot and is licensed to navigate some of the most dangerous oceans, where one mistake could leave a ship stranded.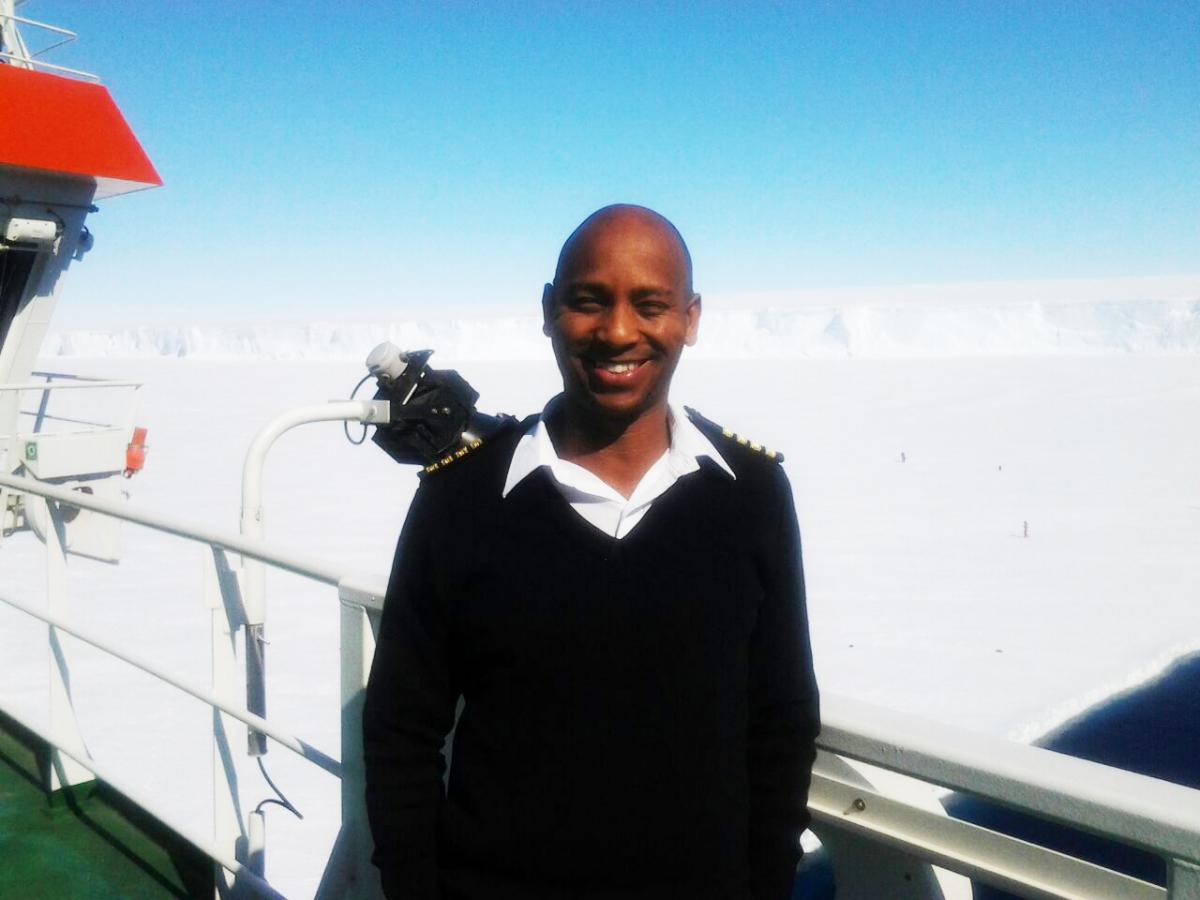 Ice pilotage of vessels is performed to ensure safe navigation and prevent accidents at sea, as well as to protect the marine environment.
Born in Umlazi near Durban, Bengu will lead the pack on the SA Agulhas 2. The vessel is a South African icebreaking polar supply and research ship owned by the Department of Environmental Affairs.
Bengu is responsible for the voyage of the annual team that spends winter at Sanae IV, a South African Antarctic research base. He also ferries scientists to the base for shorter seasons.
In January he will captain the international expedition that will investigate the sinking of Endurance in Antarctica over 100 years ago.
He told Vuk'uzenzele that as a young boy growing up in a township, he knew little about the maritime industry and, in fact, was determined to become a gynecologist.
"I was introduced to the shipping industry by my neighbour, who was working as a seaman at that time. He used to bring me pamphlets and magazines and push me to go to sea one day. He went as far as organising me a bursary to study from Unicorn Shipping," he said.
Bengu started his maritime studies at Durban University of Technology, eventually graduating from the Cape Peninsula University of Technology. In 2002, he joined Smit Amandla Marine as a cadet.
He qualified as a junior officer in 2004 and progressed through the ranks while meeting the stringent maritime industry requirements.
However, his career got off to a choppy start when Bengu was unable to secure a job after graduating. For two years, until the cadet placement was secured, he worked as a labourer for his bricklayer uncle.
Bengu is responsible for the safety of the crew, passengers and ship itself.