Tourism Month
Tshireletso Mokate is all about showing young people the beauty of South Africa through his company Camping Retreats.
After struggling to convince his wife to experience nature first hand by spending the night in the bush, he thought of an innovative way of making his dream come true.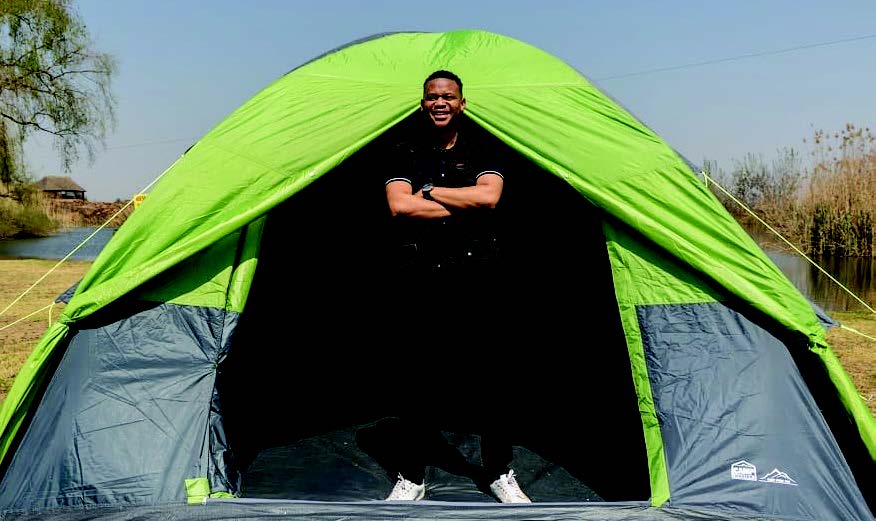 "My wife was not interested in sleeping in a camping site especially because it was a chore to put up your own tent and to start a fire a for food."
Mokate, who is based in Johannesburg, added that this led him to think of another way to convince his wife to join him on his expedition.
"I teamed up with a friend who was a chef and asked him to cook for us for the weekend and asked a couple of friends and family to join us."
The idea of having a private chef at a camp site appealed to Mokate's guests. They agreed to join him on the camping experience.
"There were about nine of us. I set up the tent. My wife did not do anything and we had such a fun time. This made me think that perhaps it could become a business."
Mokate who is an information technology specialist by training took to social media, uploading videos and pictures of the fun activities that had taken place while camping.
"I received an overwhelming response so I thought of hosting another retreat. I set up a basic website with all the information of what my company provides and I had 45 people wanting to join us."
The company officially started in 2017 and in the same year hosted four retreats. His company has created four jobs.
"With the money I made from the first retreat I reinvested it into the business and bought 65 tents. At the moment we can accommodate about 100 people in one retreat. We provide three meals a day prepared by a private chef and set up the tents all you need to do is bring yourself."
He adds that South Africans don't understand what a beautiful country they live in.
"With September being Tourism Month I would like to encourage South Africans to explore our country. We have such a rich heritage complimented by our interesting history."
Since beginning of the year, Mokate has hosted 11 retreats at camping sites such as Clarens in the Free Sate, Loskop Dame in Mpumalanga and Drakensberg in KwaZulu-Natal.