In ten years, young agriculture graduate has worked his way up from trainee to majority owner of a now thriving enterprise.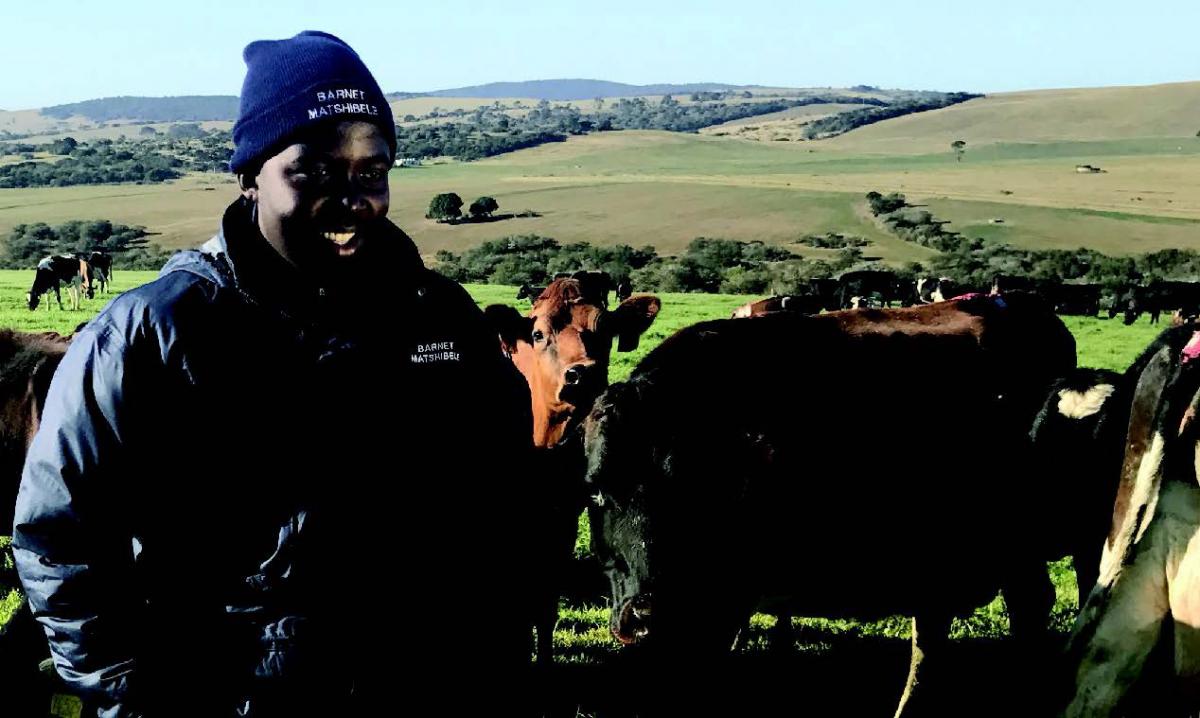 Tshilidzi Matshidzula (30) is a dairy farmer whose mix of passion and education has made him a success.
After completing his National Diploma in animal production at the Tshwane University of Technology in 2007, he became a trainee at Matshibele Pty (Ltd), a dairy farm in Port Elizabeth in the Eastern Cape.
"At the time, the business was still trying to get off the ground. It had 49 cows and was owned by about 18 members," he told Vuk'uzenzele.
Within a year, he was tasked with managing the business and he ran with the opportunity.
In the space of two years, Matshidzula and two other members who owned the farm managed to buy out the other members of the business and now the three of them have full ownership.
Matshidzula owns 40 percent while the other two own 30 percent each. As the director of the business, he is responsible for many of the executive decisions. Under his leadership, the business is booming and is now milking about 800 cows, producing around four million litres of milk per annum.
The farm has a 50-point rotary milking parlour which takes about one-and-a-half-hours to do the milking each morning and afternoon.
The milk is taken to Coega Dairy which distributes its products under the Coastal View brand in selected retail and wholesale outlets across South Africa.
Matshibele has created employment for 15 permanent workers and trained eight university graduates while taking in seasonal workers from time to time.
In just over 10 years, the farm has received a string of accolades for its sterling work, including the 2018 Youth in Agriculture, Forestry and Fisheries (YAFF) Award.
Matshidzula said winning the YAFF Award for Agricultural Excellence is very meaningful to him because it acknowledges the role of young people in agriculture.
The Department of Agriculture, Forestry and Fisheries established the awards in 2016 to celebrate and encourage youth participation in the three sectors.