Written by Hlengiwe Ngobese
A KwaZulu-Natal woman has earned her stripes in the hospitality industry.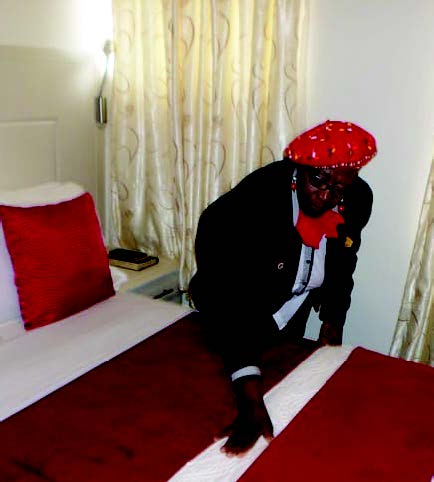 A gap in the market and a love for tourism motivated Busi Malanda to open a lodge in the small village of Umzimkhulu in KwaZulu-Natal and more recently another establishment in Margate.
Malanda (65) said while she was working as a teacher years ago she had an opportunity to visit a hotel and she fell in love with the hospitality sector.
"In 2011 I bought a site and built a lodge in Umzimkhulu, named Lala Khona, which means 'sleep there'," she said, explaining that visitors to the village previously had to travel over an hour to find lodgings.
Lala Khona Umzimkhulu is a three-star lodge that boast 20 en-suite bedrooms while Lala Khona Margate has eight en-suite bedrooms and sea views. Malanda told Vuk'uzenzele that when she started in 2011, she discovered that she loved mingling with guests.
"My guests would ask me about the history of Umzimkhulu and I would gladly share our rich history and customs," she said, explaining that Umzimkhulu is famous for its large Bhaca clan.
She is proud that Lala Khona is considered a home away from home for her guests.
Malanda said things were not easy when she started her business and she battled to secure a bank loan because of a lack of surety.
She beat the odds, however, and today her lodges are well supported.
Malanda received valuable hospitality training from the National Department of Tourism's Tourism Enterprise Partnership and from the provincial Department of Economic Development and Environmental Affairs.
The lessons that Malanda learned are evident in the elegant décor at Lala Khona, the warm hospitality offered to guests and the hearty food. Malanda was already a trained chef when she bought the Margate property and has passed on her knowledge and culinary skills to her staff.
Lala Khona employs nine people; six in Umzimkhulu and three in Margate.
She attributes her success to hard work. "I wake up early and go to sleep very late because I believe that for a business to be successful, it needs hands-on attention," said Malanda, who spends four days at the new B&B in Margate and three days in Umzimkhulu to ensure they both properties benefit from her expertise.