While many enjoy surfing just as a sport, an organisation in KwaZulu-Natal has made it a recreation activity for the youth.
Gliding on water is not just a sport or a fun activity for young people living within the Durban city centre in KwaZulu-Natal but it is also an escape from social ills.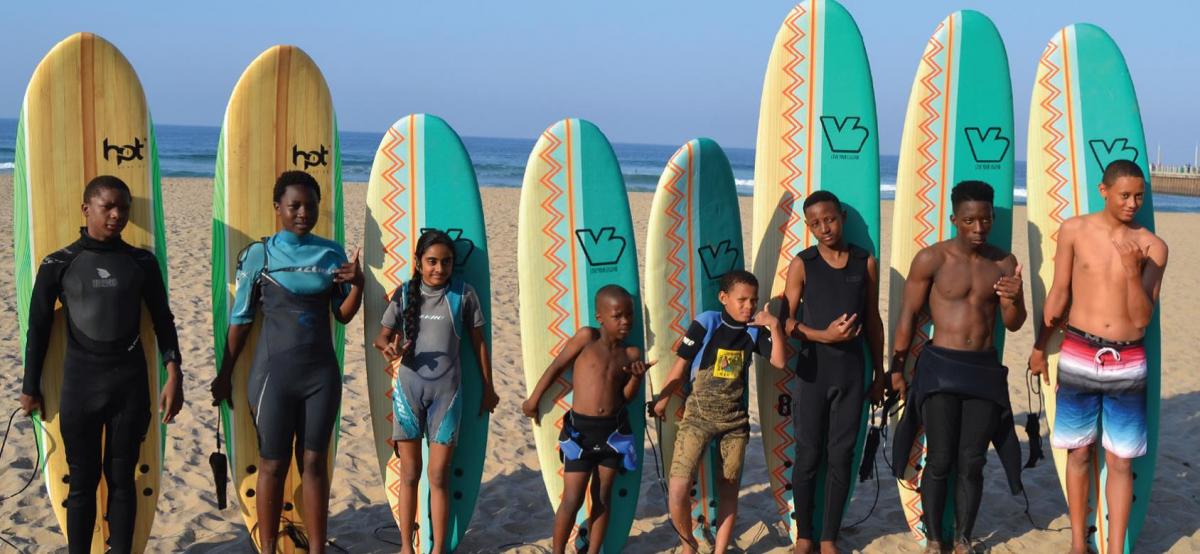 Surfers Not Street Children is an organisation that provides free surfing lessons to street children and disadvantaged youth within the city centre.
The organisation is a direct response to tackling homelessness among children and ensures that the youth do something positive with their lives.
The eThekwini Municipality recently supported this organisation by donating 10 surf boards.
The boards are designed for development purposes and are made out of foam that help beginner surfers to stay above water level.
The municipality's sport and recreation development department Manager Teddi Adams said that the boards would assist aspirant surfers.
"The donation is part of the municipality's strategy to develop sports and ensure that all youth, irrespective of race and class, have access to facilities that will help them to excel in their chosen sports code."
Langelihle Nkosi (16) who is a surfer thanked the municipality for the donation.
"I enjoy coming to the surfing lessons because they help me get fit and I enjoy riding the waves." Nkosi encouraged other aspirant surfers to come and participate and learn more about surfing. Surfers Not Street Children Club coach Sandile Mqadi said that the organisation was aimed at teaching children surfing skills as a means to get them off the streets.
"We cater for street children and those from previously disadvantaged communities.  Our services are free and youth from the ages of five to 23 are welcome," said Mqadi.
He added that the boards donated by the municipality will assist their efforts and more children will be able to take part in the programme.
The municipality also donated another 10 surfboards to the KwaZulu-Natal Surfing Federation.
The Surfers Not Street Children Club offers surfing lessons from Monday to Friday at 8:30 and again at 13:30. Interested participants can register at the Surfers Not Street Children Office at North Beach.