The female farmer of the year is playing her part in job creation and food security.
Thobile Mpontshane has been crowned KwaZulu-Natal's top female farmer of the year.
The Female Farmer Entrepreneur Awards are hosted by the Department of Agriculture and Rural Development, which recognises the contribution that women can make in increasing food production, reducing hunger and malnutrition and improving rural livelihoods. 
Awards are presented in several categories, with provincial winners competing in the national finals where an overall national winner is announced.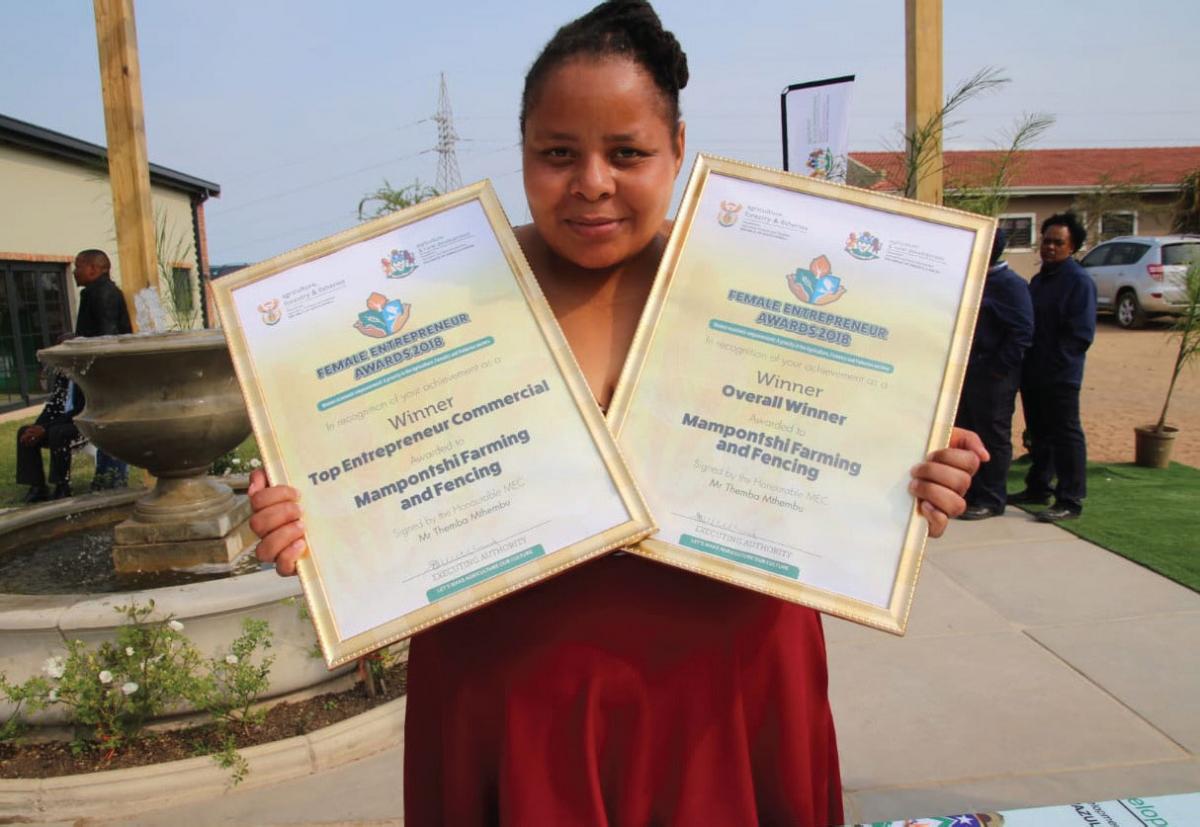 In the KwaZulu-Natal leg of the competition, Mpontshane (30), a pig farmer from Vryheid, walked away with R250 000 for being the overall winner,
R125 000 for being the best commercial farmer and R50 000 for the MEC's special award.
She started her piggery in 2014 with two sows and today this number has swelled to 220, with about 80 pigs being sold to local abattoirs each month and the farm employing 12 workers.
"From childhood l had dreamed of owning a farm but l didn't know it would be a pig farm. When l started out, I didn't know anything about pigs but I employed managers from Denmark who had vast knowledge of pig farming."
Programmes like the Female Entrepreneur Awards help the Department of Agriculture and Rural Development to reward the contribution of women in creating and sustaining food security, job creation, economic growth and poverty alleviation in the sector.
"Through programmes like these awards we as the department hope to upscale women entrepreneurs from being subsistence and smallholder producers to commercial entrepreneurs," said KwaZulu-Natal MEC for Agriculture and Rural Development Themba Mthembu.
Mthembu said women comprise the largest percentage of the workforce in the agricultural sector, but do not have access to or control over sufficient land and other resources. 
Did you know?
The Female Farmer Entrepreneur Awards were introduced in 1999. A total of 2000 women farmers have competed for the top prizes.