Written by More Matshediso
Tourism Month
When innovation meets excitement a lucrative aviation company takes to the skies.
Wiseman Ntombela has a passion for Soweto's blue skies which has driven him to open his own tourism aviation company called Fly SA Wise.
Ntombela was concerned that tourists frequent Soweto a township in Gauteng, but never get to see the whole township only spending time on Vilakazi Street where the house of the late former President Mandela is situated.
He did research on how he could get visitors to see the whole township within a short space of time, and the only solution was a helicopter.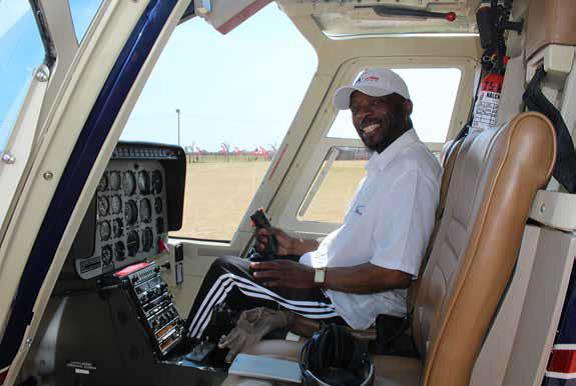 "I started having talks with helicopter and aviation companies and they agreed that this is a good idea," he said.
In 2016, Fly SA Wise became operational offering visitors a bird's view of the iconic township with a cost of R250 for a 15 minutes helicopter ride.
 "We have different prices depending on the experience that the client requires. Apart from flying over Soweto, we also fly our clients to Kruger National Park and the Mandela Museum in the Eastern Cape," he added.
Over the years the company has expanded on services that it renders and it now flies clients to different places for breakfast and lunch.
The company has also collaborated with other companies that offer experiences such as air balloon, sky diving, and private game reserves.
In order to promote South Africa to the world, the company also uses technology to livestream experiences of its clients, sharing this on different social media platforms.  "This enables people in different countries to see what the tourists are experiencing in South Africa and in a way we are taking South Africa to the world," said Ntombela.
This acompany which has also created four permanent jobs and ten casual also won R200 000 during the 2018 Gauteng Township Entrepreneur Awards for tourism innovation