A R70m  South  African project will allow for the secrets of radio bursts and dark energy to be investigated.
A multi-million rand telescope will generate cutting-edge South African science, stimulate economic and technological development and train students in critical skills.
The ground-breaking Hydrogen Intensity and Real-time Analysis eXperiment (HIRAX) telescope is being funded by the University of KwaZulu-Natal (UKZN) and the national Department of Science and Technology through the National Research Foundation.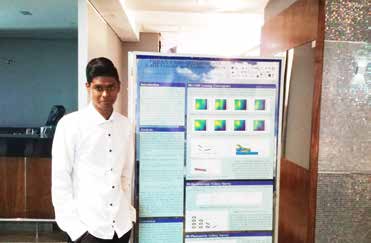 The HIRAX telescope is located at the Square Kilometre Array (SKA) South Africa site in the Karoo and will have important synergies with the 64-dish MeerKAT, the country's precursor to the SKA.
The experiment, which will be managed by UKZN, is the result of a large global collaboration.
The researchers will undertake a technical programme that involves building the instrument, carrying out science observations and analysing the raw data.
The project will work with industry to develop new technology and innovation, such as telescope hardware and big data analysis tools.
HIRAX will be able to determine the characteristics of dark energy during a critical period in the universe, between seven and 11 billion years ago, when dark energy became the central component in the universe.
Science and Technology Minister Mmamoloko Kubayi-Ngubane said HIRAX will enhance the national system of innovation by building research and innovation capabilities in the country.
She said the training of PhD students would contribute to the achievement of the target of 100 PhDs per million people by 2030 and inspire the next generation of learners to enter the exciting fields of science and engineering.
Vuk'uzenzele spoke to Warren Naidoo, who is currently studying towards a Master's Degree in applied mathematics at the university.
Naidoo is doing his research in cosmology which is the study of the origin, evolution, and fate of the universe. He said the HIRAX project provides students like himself with an opportunity to make valuable contributions to the astronomy field.
"It will give us an opportunity to investigate some of the biggest questions in current cosmology, and that has been a lifelong dream for me," he said.