On 24 September,  Heritage Day, the nation will show its true colours, from vibrant Nwenda and Shweshwe fabric to bright imibhaco and xibelani dress.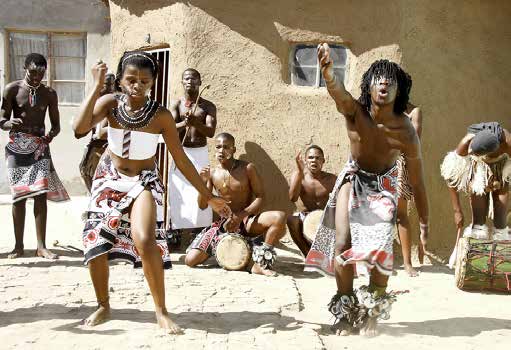 South Africa's rich history and cultural diversity has been celebrated each September since 1996, when Heritage Month was introduced in an explosion of colourful traditional attire and lively indigenous dance.
In order for society to be cohesive, it is important for its members to know who they are and learn about who others are as well.
The South African government uses every September as an opportunity to encourage citizens to learn about each other's cultures and celebrate their differences. It aims to:
Instil pride in the nation for its rich and diverse cultural heritage;
Continue with a national process of uniting and reconciling all South Africans irrespective of race, creed, gender, sexual orientation or religion;
Contribute to educating South Africans and the entire world on the richness and significance of celebrating the nation's heritage;
Create a platform in which South Africans can have debates on the nation's heritage as far as its identification, documentation, protection, promotion and preservation is concerned;
Promote national identity that is self-conscious of its liberation heritage; and
Promote unity in diversity among all sectors of the South African society.
The transformation of the heritage landscape
This year's Heritage Month is celebrated along with the centenary of the birth of the first democratically elected President, Nelson Rolihlahla Mandela, and will focus on the transformation of the South African heritage landscape.
Heritage is both tangible and intangible. Tangible heritage refers to buildings, historic places, artefacts and monuments, while our intangible heritage refers to attributes that we have inherited from the past generations, such as language and knowledge.
Some of the tangible things we can celebrate this Heritage Month:
Freedom Park, Pretoria, opened in 2004;
Nelson Mandela Museum in Mthatha, opened in 2002;
Luthuli Museum, Groutville, KwaZulu-Natal, opened in 2004;
Reburial of Sarah Bartmann in Hankey, Eastern Cape in 2002; and the
Nelson Mandela Statue, Union Buildings, Gauteng, unveiled in 2013.