Written by Hlengiwe Ngobese
Two uMlazi sisters are ensuring the physical health of others and their own financial health through their range of fruit salads, prepared veg and smoothies.
In their early 30s, Lona Mnguni and Lisa Mthethwa own Frutee Belliez, which supplies fresh fruit salad, smoothies and vegetables directly to customers, hotels and the catering industry in Durban, KwaZulu-Natal (KZN).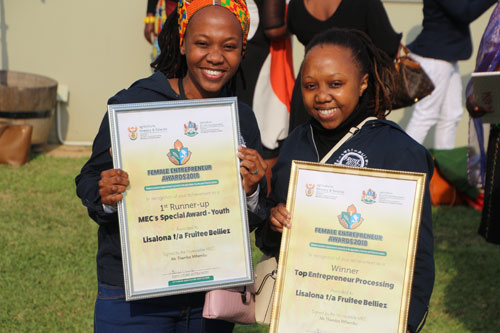 "We started off by selling fresh fruit salad, made of five different fruits, in 250ml cups in schools around uMlazi. The mission was to reduce learners' unhealthy consumption of vetkoek," said Mthethwa.
The sales were marginal, however, and it was only when the sisters joined eThekwini Municipality's women empowerment programme that they were able to take their business to the next level – supplying fruit salad to caterers for weddings and funerals.
"We approached catering companies, gave them samples, and some placed orders instantly. Caterers also wanted prepared vegetables because they don't have time to peel and chop and we decided to do that as well. At first it was difficult because everything was manual and if we had two orders on the same day, we had to sacrifice sleeping and do the job overnight," she said.
Frutee Belliez has grown from a home enterprise to an established business with an industrial kitchen in Waterfall, five permanent employees and a steady flow of orders. The sisters have bought machines to peel vegetables and a big blender for smoothies.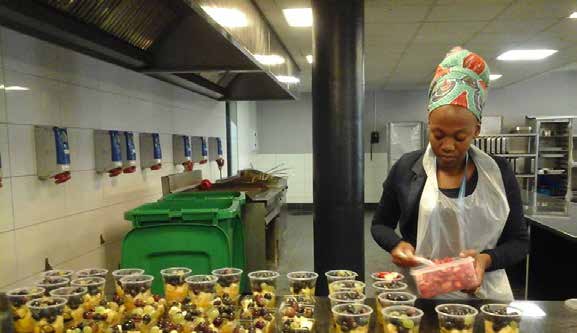 Frutee Belliez won the young agro-processor category of the KZN Department of Agriculture's Female Farmer of the Year awards in 2010 as well as the provincial leg of the SAB Kickstart entrepreneurship programme in 2011. It also came second in the Daimler Fleet Management Business Plan competition in the same year and this year, won R125 000 in the KZN Department of Agriculture Female Awards: Best Entrepreneur Processor.
The sisters plan on opening a retail store in the future.