Written by More Matshediso
South Africa provides a range of subsidised accommodation options for the elderly through  local government.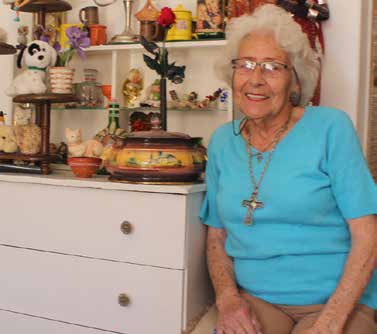 The City of Ekurhuleni has 25 service centres in which the elderly can find a home.
Vuk'uzenzele visited one of the centres to find out how it operates and to speak to one of the residents.
Baby Minnaar (87) arrived at Rest-a-while Service Centre for the aged about a year ago. The centre is in Primrose, Germiston.
She said what she loves most about staying there is that it is quiet and offers her privacy.
Minnaar added that most of her children were busy with their own lives and she personally loves to be alone.
"I am not lonely. I keep busy with house chores and other activities. I am still very active. I cook for myself also, unless I am sick," she said.
Rest-a-while has 24 units and all residents are female. It has been operating for over 50 years.
Centre manager Trudy Carreira said the centre is different to a typical old-age home because residents look after themselves.
"We offer self-sufficient accommodation and thus do not have nurses and other professionals on the premises," she explained.
Carreira said if residents can no longer take care of themselves their families will be contacted to make arrangements or they liaise with the Department of Social Development through the city so that the person can be transferred to an old-age home with health-care facilities.
The centre has a programme of activities to keep residents busy throughout the week, but they are not compulsory. Meals can be purchased for R20 each.
At most centres owned by the city, residents pay a minimal fee of R75.05 and standard monthly levies ranging from R233 to R389. Electricity consumption is billed separately.
For senior citizens to qualify as residents at these centres, they must be 60 years or older, South African citizens and residents of Ekurhuleni. Their monthly income (individual or joint) must be between R1 501 and R4 000.