Written by More Matshediso
Students with the will to succeed despite their disabilities have been given a helping hand.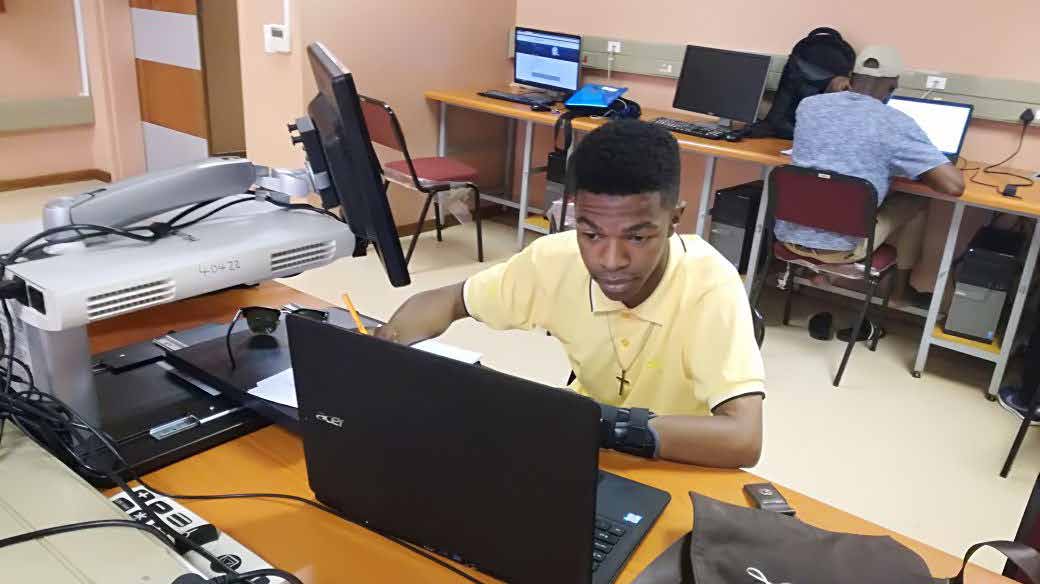 A car accident when he was a child left Gift Masuku's left arm paralysed. Despite this, the 23-year-old from Sekhukhune in Mpumalanga is a successful third-year BSc student at the University of Venda.
 "The disability has always affected my studies. For instance, when I do my practical assignments, I need help handling the equipment that we use," he said.
His studies also require him to type assignments and do research. This means that he needs to make use of a computer or laptop.
"I tend to work slowly when I am in a computer lab because I use one hand to type," he said, explaining that this often meant he fell behind in his work.
Life became considerably easier for Masuku when he received a laptop of his own. He was among the 74 students living with disabilities who received assistive devices from the National Student Financial Aid Scheme (NSFAS) and the University of Venda.
NSFAS said this was the first assistive devices handover. It was an initiative of the NSFAS Disability Bursary Programme.
The programme provides financial support to students with disabilities who need financial aid and possess the ability to pass their academic subjects.
The scheme has funded 2 915 students living with disability across all 26 universities and 50 TVET colleges in South Africa.
According to NSFAS, the University of Venda is one of the institutions that has the highest number of students living with disability.
The university's Disabled Students Unit has 192 students with various disabilities who registered for academic support.
During the 2018 academic year, the unit worked closely with NSFAS to purchase devices for 74 of the registered students.  
NSFAS has urged students living with disability who wish to further their studies to apply to the NSFAS Disability Bursary Programme during the 2019 application cycle. More information can be accessed on: www.nsfas.org.za