Aspiring young, black filmmakers in South Africa now have the chance see their productions come to life, thanks to a new fund set up for local emerging filmmakers.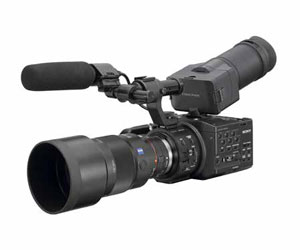 Established by the Industrial Development Corporation (IDC), which falls under the Department of Economic Development, and the National Film and Video Foundation (NFVF), the new Emerging Black Filmmakers Fund (EBFF) will offer black filmmakers financial support and assistance for their productions.
According to IDC's head of Media and Motion Pictures Basil Ford, the new fund aims to strengthen the local film industry and ensure that filmmakers and producers create compelling films that showcase South African talent. "We have identified a growing need to support the production of South African films and documentaries, particularly by black filmmakers and producers," said Ford.
According to Economic Development Minister Ebrahim Patel, the IDC has funded over 40 of the 94 South African Films which were screened at local cinemas between 2010 and 2013. Of this, said the Minister, 19 were produced and directed by black filmmakers. "The IDC is committed to assisting black film producers enter the movie market," added Minister Patel.
Since its inception in 2003, over R293 million has been pumped into black produced films such as Mandela: Long Walk to Freedom, Zulu Love Letter, Hotel Rwanda, Fanie Fourie's Lobola, Vrou Soek Boer, iNumber Number and more.
Mandela: Long Walk to Freedom has earned two Academy Award nominations and scooped a Golden Globe last year, and also placed third in the list of Top 10 films by the African- American Film Critics Association in the same year. iNumber Number, which premiered at the Toronto Film Festival, also won the Audience Choice Award at the Jozi Film Festival, with Zulu Love Letter scooping 10 international film awards.
NFVF chief executive Zama Nkosi said the partnership with the IDC, addresses one of Foundation's key objectives of ensuring that the past imbalances in the film industry are addressed and more young black filmmakers are given the chance to showcase their films.
The fund will assist six qualifying and viable feature films per year with R5,1million in funding each. The aim is to increase funding to assist 10 feature films per year, said the IDC.