Written by Noluthando Mkhize
Angeline Mtsweni, 29, is nine months pregnant and expecting her second baby boy.
She says being pregnant is a wonderful feeling but the most important thing is to ensure that she and her new bundle of joy are healthy.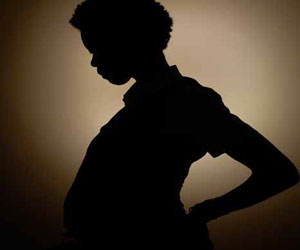 Mtsweni lives in Mamelodi and has been visiting the Stanza Bopape Clinic in Mamelodi, Gauteng, for antenatal visits from 14 weeks of pregnancy.
"I am very excited to be a mom again. More importantly I want to ensure that I am healthy for motherhood and my little boy is also healthy. This is why I come to my antenatal appointments," she said.
According to the Department of Health early and quality ante- and postnatal services are an essential for mother and child's health as it helps reduce maternal and child mortality rates.
The University of Cape Town's Hatter Institute for Cardiovascular Research in Africa, together with the Institute for Health Metrics and Evaluation (IHME) at the University of Washington, did a study on maternal deaths.
According to the findings the number of maternal deaths has dropped from about 376 000 in 1990 to about 293 000 in 2013.
Maternal mortality in the country has dropped by almost seven per cent a year over the past decade – at 171.4 maternal deaths per 100 000 live births.
At the clinic, nurses check Mtsweni's blood pressure and the position of the baby. She also gets health education from the clinic's qualified nutritionist on her diet and living a healthy lifestyle.
"If there is a problem with the baby the nurses refer us to a regional hospital to be further examined by a specialist."
Mtsweni says she is aware that attending antenatal appointments helps prevent maternal deaths.
"I always encourage other young pregnant mothers to go to their visits because the nurses give the best possible advice when examining us."
Noria Matlala, who is a midwife at the clinic, says the antenatal care programme has received a good response from the community.
"We have very few women delivering their babies without undergoing the programme. In one day we get between 50 and 60 pregnant women attending the programme."
When pregnant women visit the clinic nurses confirm the pregnancy if it is their first visit, monitor the blood pressure and weight of the mother-to-be and give the estimated date of delivery.
"We encourage them to come for follow up visits. We also give them supplements, educate them on what to eat and the importance of exercise. They visit the clinic every six weeks and if the need arises we refer the women to the hospital."
Matlala says the antenatal programme is a big help for the community.
"There are few unplanned deliveries and fewer women dying because of complications during labour."
In 2000, global leaders committed themselves to meeting eight Millennium Development Goals (MDGs) by 2015.
The MDGs include halving extreme poverty rates, curbing the spread of HIV and AIDS and providing universal primary education, all by the target date of 2015.
Reducing child mortality and improving maternal mortality falls under MDG 5 and remains an area of focus for the Department of Health.
MDG 5 also calls for a 75 per cent reduction in maternal deaths by 2015.
During his recent Budget Vote, Health Minister Aaron Motsoaledi said the international health fraternity agreed that there should be a second world health agenda beyond 2015.
Minister Motsoaledi said this agenda had to pursue three goals:
MDGs related to child mortality, maternal mortality and the fight against HIV and AIDS, TB and Malaria should continue far beyond 2015.
The world must decisively deal with the risk factors that cause non-communicable diseases, which are fuelled by factors such as smoking, harmful use of alcohol, poor diet and lack of exercise.
Every country should introduce universal health coverage. For its part, South Africa is currently piloting the National Health Insurance.