Written by Noluthando Mkhize
The Department of Health has called on South African women, especially teenage girls, to use contraceptives to prevent unplanned pregnancies.
According to the department, in the past year there were 89 000 abortions at public health facilities, while 3 200 women died during pregnancy or up to six weeks after delivery or the termination of a pregnancy.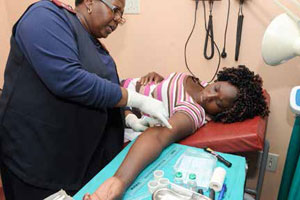 "Eight per cent of the total recorded pregnancies in the country are of teenage mothers under 18 years. These young mothers account for more than a third of maternal deaths. The number of illegal abortions that often leave women either infertile or dead is a great concern and unfortunately goes unrecorded," the department said.
A number of contraceptive methods, which can prevent unwanted pregnancies and as a result maternal deaths, are available at the country's public health facilities.
The department encouraged women to use one of these methods - the newly introduced sub-dermal implants - together with condoms for protection against HIV and sexually transmitted infections (STIs).
The device is implanted just under the skin on the inner upper arm, has fewer side effects compared to other methods of contraception and prevents unintended pregnancy for three years.
Other methods, which should be used together with the female or male condoms, include contraceptive pills, injectable contraceptive, intra uterine devices, voluntary sterilisation and also emergency contraception for incidents of unprotected consensual or non-consensual sex.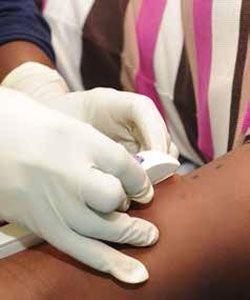 The department also announced that it would be rolling out two million flavoured condoms to higher education institutions.
Minister of Health Aaron Motsoaledi said he had spoken to many young people on the issue of HIV and the youth had told him that using the government-issued Choice condoms were "not cool".
"We are excited about these young people at universities and Further Education and Training colleges. We know there are two million of them and we are saying let's give them coloured and flavoured condoms. We are trying to test what might work; maybe these condoms will be cooler to young people than the Choice condom."
The condoms will be available in strawberry (red), banana (yellow) and grape (purple) flavours.
Minister Motsoaledi said he hoped the flavoured condoms would become popular with young people.
According to the department, factors that contribute to unplanned pregnancies in teenagers and women include a lack of awareness and knowledge of contraceptives and fertility planning, cultural expectations of fertility and childbearing, peer pressure and women's status in their relationships and society.
The department is working hard to give more women access to contraception and information on the use of contraception and a condom as dual protection to avoid unintended pregnancies, HIV and other STIs.
During his recent Budget Vote, Minister Motsoaledi said family planning was an important element in reducing maternal mortality.
"We know from the National Committee on Confidential Enquiry on Maternal Death triennial studies that of the one million women who fall pregnant annually, eight per cent are girls under the age of 18 years but they account for a whopping 36 per cent of maternal deaths."
"The United Nations Fund for Population Development (UNFP) has backed our argument, that one of the main drivers of teenage pregnancy in Sub-Saharan Africa is lack of family planning.
"In dealing with this scourge, we launched a new National Family Planning Campaign under the theme 'Dual Protection' including consistent use of a condom together with another form of contraception device," the Minister explained.