Do you have a story to tell about what life was like in apartheid South Africa or during the transition to democracy?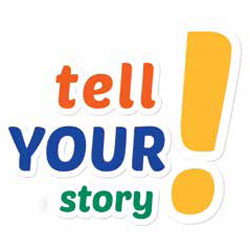 If you do, the "Tell Your Story Campaign" gives you the perfect platform to reflect on your experiences.
The campaign, initiated by Government Communications (GCIS), as part of the 20 Year Celebrations, is about getting all South Africans, to share their experiences of apartheid and democracy. This campaign aims to provide the platform for South Africans to share experiences, transcend their differences and build a unified nation.
The "Tell Your Story" campaign has the support of a range of organisations and will begin and run throughout September. The Department of Arts and Culture (DAC) has adopted the campaign as part of its Heritage Month theme "Celebrating 20 Years of Democracy: Tell Your Story that Moves South Africa Forward".
Government, business and civil society are also planning a range of activities that will get South Africans to reflect on the past, appreciate the present and plan for the future. Our journey to freedom and democracy has not been easy. Apartheid divided our nation.
South African people of colour were stripped of their basic human rights and dignity and forced off their land into homelands or townships. Laws were introduced that restricted freedom of movement. Black and white people were not able to mix socially. Mixed marriages were forbidden. Political parties were banned. Thousands were arrested and sent to jail for their beliefs. Every South African can tell a story about this time. Even those who were not born in 1994 have heard about how the country celebrated when democracy was achieved.
Democracy has brought change, but today, many South Africans remain divided by race, class, gender and/or their cultural backgrounds. Many feel that they have not had the opportunity to talk about the difficulty of growing up in apartheid South Africa, or what the democratic change has meant for them.
GCIS is encouraging you to Tell Your Story. Write in or send voice or video clips. Tell us about your experience of apartheid. What changes have you seen since 1994 and how can we make South Africa a place that all can call home?
Young people are invited to share the story of what the gains of democracy has brought them. You can also interview someone who has a fascinating story to tell and share it.
South Africans have already begun telling their stories, click here to read.
We are also on

Facebook

or

Twitter

If you are interested in posting one of your stories, please post or email these to us on:

electronic@gcis.gov.za