Written by Maselaelo Seshotli
The South African Institute of Charted Accountants (SAICA) is working with provincial education departments to increase mathematics pass rates in the country.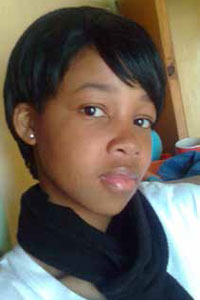 SAICA, through its Thuthuka Education Upliftment Fund (TEUF), runs the SAICA Thuthuka Fund Math Camp for about 200 learners per province.
TEUF was launched in 2002 in the Eastern Cape and has grown from one provincially based project to more than 16 projects. Financial support for the project comes from SAICA, provincial departments of education and the South African Reverse Bank.
The selection criteria for learner participants is based on a minimum 60 per cent pass mark in mathematics, science and accounting. The objectives of the camp include assisting learners to acquire and improve the skills needed to achieve a post-matric career.
"The camps consist of five to seven day workshops where learners are motivated to develop key skills in numeracy, literacy, study skills examination techniques and other soft skills,'' said Gugu Makhanya, Project Director: Transformation and Growth at SAICA.
At the camps, learners are not only provided with skills but are assisted with examination preparation.
"We have noticed a steady and sustained improvement in MST National Senior Certificate examination results. The results indicate that we have reached parity with the participation rate of girls versus boys in mathematics and physical science. We still need to improve on the quality of the passes in mathematics and science especially for our girl learners – in order to bring them into parity with the quality of passes of boys," said Mathanzima Mweli, the Acting Deputy Director-General for Curriculum Policy Support at the Department of Basic Education.
Since its inception, the mathematics development school camps have produced more than 100 students who studied towards a B.Com Accounting degree.
Ntaoleng Patricia Khoabane, a Grade 12 learner at the General Smuts High School in Vereeniging, says the Thuthuka Math Camps have helped her.
"I have gained more skills and I am able to assess and solve problems without a glitch," said Khoabane.