When Thuli Mthethwa's family was violently attacked at their home in Tembisa, east of Johannesburg, she gave up her job as a software developer to design an alarm device that would benefit the community.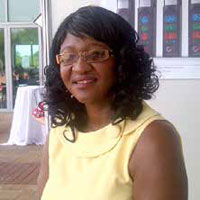 Mthethwa started the Memeza Women Empowerment Project, which developed a small costeffective key ring that is both a personal safety alarm and a household community safety alarm.
Once the Memeza personal alarm is activated, neighbours and police are alerted that help is needed immediately.
Mthethwa describes the personal alarm as one of the simplest and most effective alarm systems. It is operated by simply pulling the lanyard, with the alarm emitting a warning at 140 decibels.
The Memeza household community alarm emits a unique three-phased siren to alert the community of intruders.
Once activated, the house is easily identified by a flashing red light and alert SMSes are sent to the cellphones of the local sector police, community crime initiatives, patrollers and family members. The household alarm and its backend system are being finalised and testing has been underway since January 2014.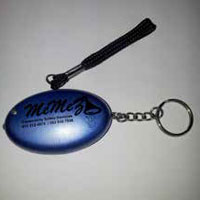 "We have engaged with various community policing forums and the SAPS and there are discussions to roll out the Memeza system in communities across each of the Gauteng metropolitan municipalities. Tooling development is now at an advanced stage and we hope to reach commercialisation later this year," explained Mthethwa.
The Memeza system has a number of features that make it unique. It is the first pay-as-yougo alarm system with airtime pooling to reduce monthly airtime costs for the alarm owner; it has a long battery life; it can be charged using solar energy at local community centres and it is cellphone control enabled.
The household community alarm is able to log crime statistics to a private SAPS database and provide information. This is useful for sector commanders and station managers who will be able to gather information per sector, town and province.
In March this year 10 000 personal alarm devices were distributed to women and children from Diepsloot, Tembisa, Soshanguve, Eldorado Park, Ivory Park, and Ebony Park. The donation was from the Memeza Women Empowerment Project and was made possible by funding from the National Lottery Board. Mthethwa is one of the 54 entrepreneurs on the Maxum Programme at The Innovation Hub and has been part of the programme for two years.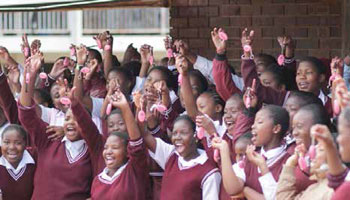 The Innovation Hub is Africa's first accredited science and technology park and an entrepreneurship intervention designed to accelerate the growth of innovative knowledge and technology-based enterprises in Gauteng.
"It pleases me to see a smart approach to complex socio- economic challenges. Memeza and The Innovation Hub are working closely together to produce a system that can make huge difference to the communities where it is used," said McLean Sibanda, CEO of The Innovation Hub.
The Maxum Programme comprises the Maxum Innovation Factory, which is a preincubation programme, designed to support entrepreneurs over a six to nine month period to develop bankable business plans.
*Captain Karien van der Merwe works for the South African Police Service.