Dineo Mokhabuki is the proud product of mentorship. She stands tall as a living testament of how far a person can go when their potential is seen and nurtured.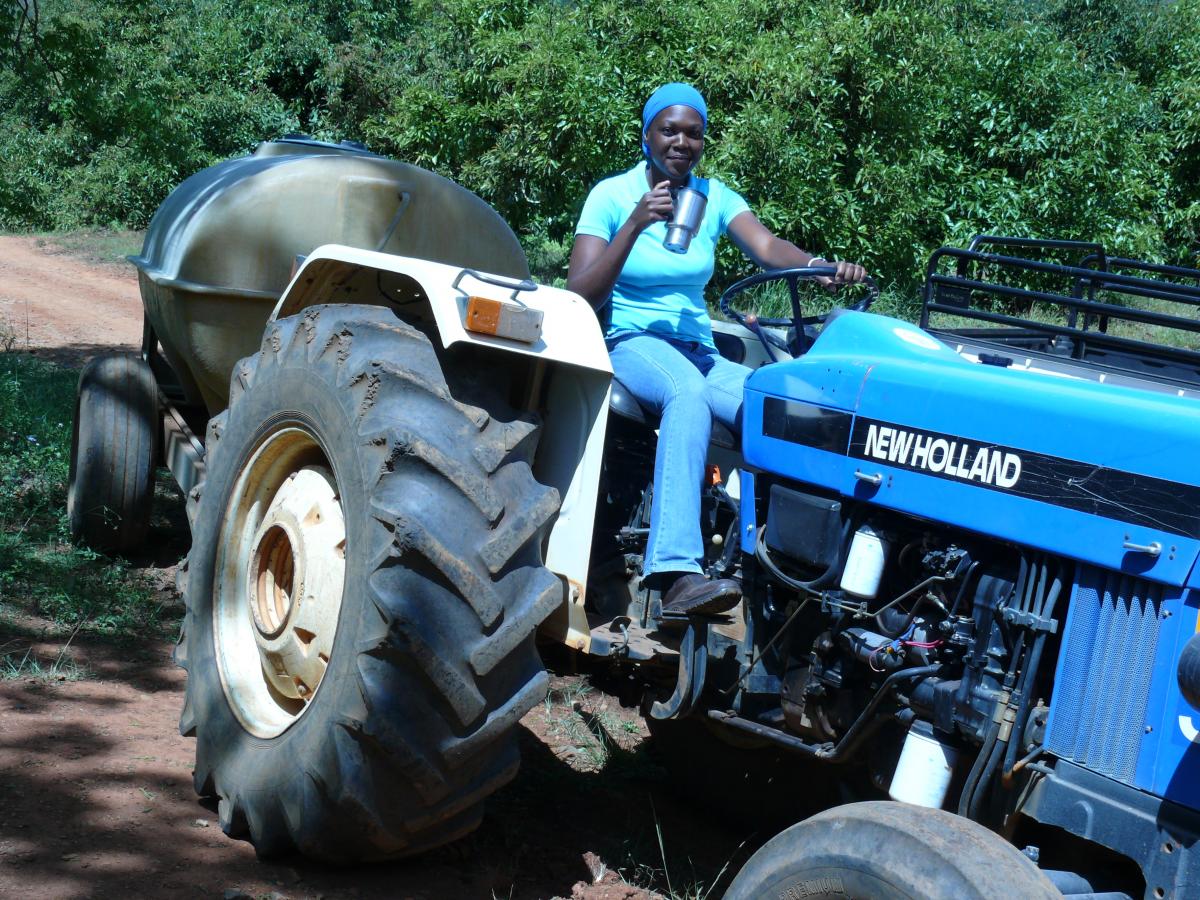 Mokhabuki is one of many examples of the importance of mentorship. Government's National Mentorship Implementation Framework emphasises the importance of people management skills and mentors who are appointed have to have a passion for people skills.
During the 2015/16 financial year, 318 beneficiaries were targeted of which 119 are women and 92 are youth.
The programme is implemented at provincial departments of Agriculture under the capacity-building pillar of the Comprehensive Agricultural Support Programme.
In 2002, while working as a waitress and bar lady, Mokhabuki drew the attention of Andre Loubser, who managed a nearby farm in Mbombela in Mpumalanga.
Loubser was impressed by her attitude. It was during one of their many chats that Mokhabuki mentioned that she wanted a better job to allow her to continue with her studies, which had been interrupted because of a lack of finance.
Fortunately Loubser was looking for someone to help the farm with administration work and he thought Mokhabuki was the ideal candidate.
Her job at MK Twycross Farm as an administration clerk brought changes to her life.
She progressed rapidly, becoming an assistant farm manager in 2007. She then managed Toe Hill Farm from 2009 until 2011, when she moved back to MK Twycross Farm as the manager. Today, she has been doing the job for over four years and the farm owners believe she is the only black, female farm manager in the sub-tropical fruit sector in South Africa.
Passionate about farming
Toe Hill Properties is a family farm that includes a few divisions across the sub-tropical fruit and timber sectors, all of which fall under the Geoff Twycross Trust umbrella.
"I often leave everything in Dineo's hands, knowing that when I return, things will still be running smoothly. She is an asset and inspiration to others," says Simon Dunshea, grandson of the farm's founder.
Mokhabuki is registering with UNISA to study farm management. Once she has her Diploma in Agriculture she intends pursuing a degree.
"Education and upskilling myself is close to my heart," said Mokhabuki.
She remembers with a smile the uncertainty of her first few weeks in the office at the farm. "Everything was Greek to me."
Although Mokhabuki's job was office and computer bound, Loubser took Mokhabuki on an extensive farm tour to show her how they worked the land and introduced her to their various operations so that she could have a better understanding of farming. It was also Loubser who taught her to drive – on a tractor at first. 
Bit by bit she fell in love with farming.
"Maybe farming was always in me but never given the chance to flourish," said Mokhabuki. "I remember back at school, girls were expected to do sewing and boys would do gardening. Whenever I could, I would run off and garden with the guys. I always told my Dad I wanted a job where I would wear boots and overalls.
"As a young girl, I loved challenges and my Dad would always say, 'Don't limit yourself' so I wanted to learn more than just how to do the job I was employed to do. Mr Loubser gave me the freedom to learn and as I started proving myself, he gave me more responsibility," said Mokhabuki.
Challenges
One of the hardest challenges Mokhabuki had to overcome was the attitudes of the men working on the farm.
"It is a cultural thing; most black men battle to accept direction from a woman so initially it was tough. I was frustrated. My age made matters even worse. Threats of physical harm were made."
By staying calm, treating everyone with respect, and listening to their inputs, Mokhabuki was able to win over the team and today she says their relationship is based on mutual respect.
"At end of the day, we are all here for one reason – to better our lives." 
Helping to feed the nation
"Farming has its challenges. We can't fight nature with its drought, floods, hail and climate change.
"We have to adapt to the increase in prices of fertilisers and chemicals but the fact that I am providing food for people gives me personal satisfaction," said Mokhabuki.
Mokhabuki dreams one day of having the finances to start her own farm. "I would love to create jobs, help families put food on the table and do my bit to tackle food security."
She grew up in Bushbuckridge and was raised by her grandmother. Mokhabuki's Dad was a forester and her Mom a domestic worker.
Today, the single mother of Tshegofatso (16) and Thandolwethu (9) is building her own home in Nelspruit.
Of farmers she says, "We are heroes in our own right. Even people with millions in their pockets would starve without farmers."
She would love to see more young people – and especially women – involved in agriculture. "There is a misconception that farming is only for uneducated people, or people who don't mind getting dirty, but the truth is that farming is a highly-specialised field. To women who love the land, remember, there is no such thing as a man's job or a woman's job anymore. You can be anything you want to be."
For more information on any of the above projects, contact your closest Department of Agriculture, Forestry and Fisheries office.