Minister Faith Muthambi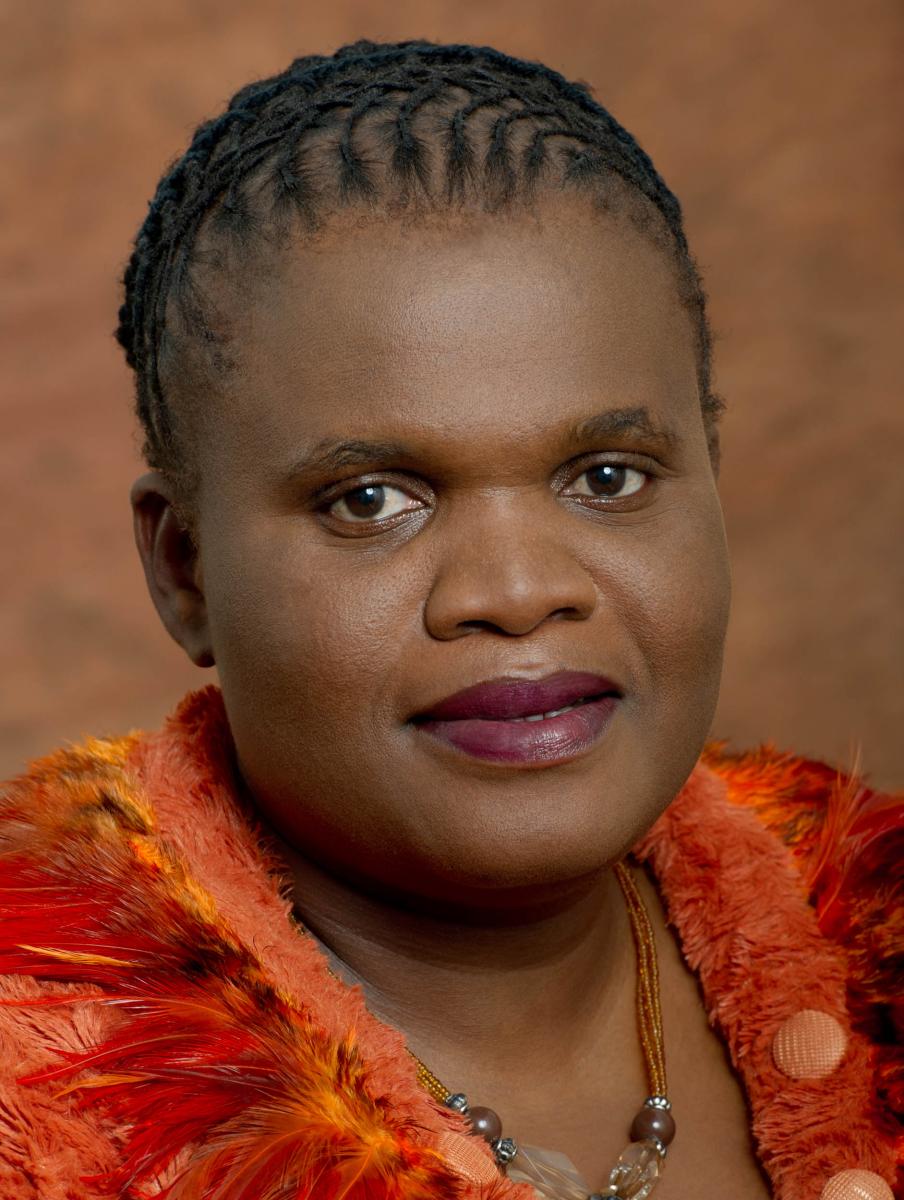 Minister Faith Muthambi is the Minister of Communications. The Department of Communications is a new department that came into being on 25 May 2014 after government reconfigured departments in line with the new mandate.
About the department
The department has various entities reporting to it including Independent Communications Authority of South Africa (ICASA), South African Broadcasting Corporation (SABC), Brand SA; Media Development Diversity Agency, and the Film and Publication Board.
The department is responsible for providing communication services and creating an environment for the provision of inclusive communication services to all South Africans in a manner that promotes socio-economic development and investment through broadcasting, new media, print media and other new technologies, and brand the country locally and internationally.
About the minister
Minister Muthambi holds a BProc degree from the University of Venda, which she obtained in 1996. She completed her Attorney's Admission Exam in 2000. She is an admitted attorney of the High Court of South Africa, a member of the Black Lawyers Association and of the South African Women Lawyers Association.
Her other string of qualifications include a Certificate in Computer Training, Certificate in Executive Leadership in Municipality Development Programme, Certificate in Project Management, Certificate in Fraud Examination, Programme in Municipal Finance Development, Certificate in Sports Law and Certificate in Leadership Development.
Minister David van Rooyen

David van Rooyen is the Minister of Cooperative Governance and Traditional Affairs. He took over from Pravin Gordhan who have since taken over as Minister of Finance. He took over from Minister Gordhan in December of 2015.
About the department
The Department of Cooperative Governance and Traditional Affairs is responsible for facilitating cooperative governance and support all spheres of government, promote traditional affairs and support associated institutions.
About the minister
Minister van Rooyen holds an Advance Business Management Diploma, Diploma in Municipal Governance, Certificate in Municipal Governance, Certificate in Councillor Development, Certificate in Municipal Finance, Certificate in Economic & Public Finance and Master's Degree in Public Development and Management.