Cabinet has approved the commencement of the dual-illumination period for the digital broadcasting signal in South Africa on 1 February 2016.
This will see both the digital and the analogue signal being broadcast in South Africa until most South Africans have been reached and have access to set-top boxes.
Towards the end of last year, the registration process for qualifying households to receive government's first digital set-top-box started in the Northern Cape. Communications Minister Faith Muthambi oversaw the installation of the first government subsidised STB at the house of senior citizen Marie Slinger.
A delighted Gogo Slinger said: "For many years, I could access three television channels but the problem was that the television picture quality was very poor even if we tried to move the aerial around.
"I'm really grateful that I became one of the South Africans chosen to receive the government subsidised decoders… Now the digital era has brought more channels with crystal clear pictures. We thank our government for prioritising us so that we become the first South Africans to enjoy the benefits of this project."
At the time the minister urged deserving community members to visit their nearest post office to register for a free STB. Over 2 400 households in the area have registered to receive STBs in line with government's commitment to provide five million indigent home owners, who own TV sets, with free decoders.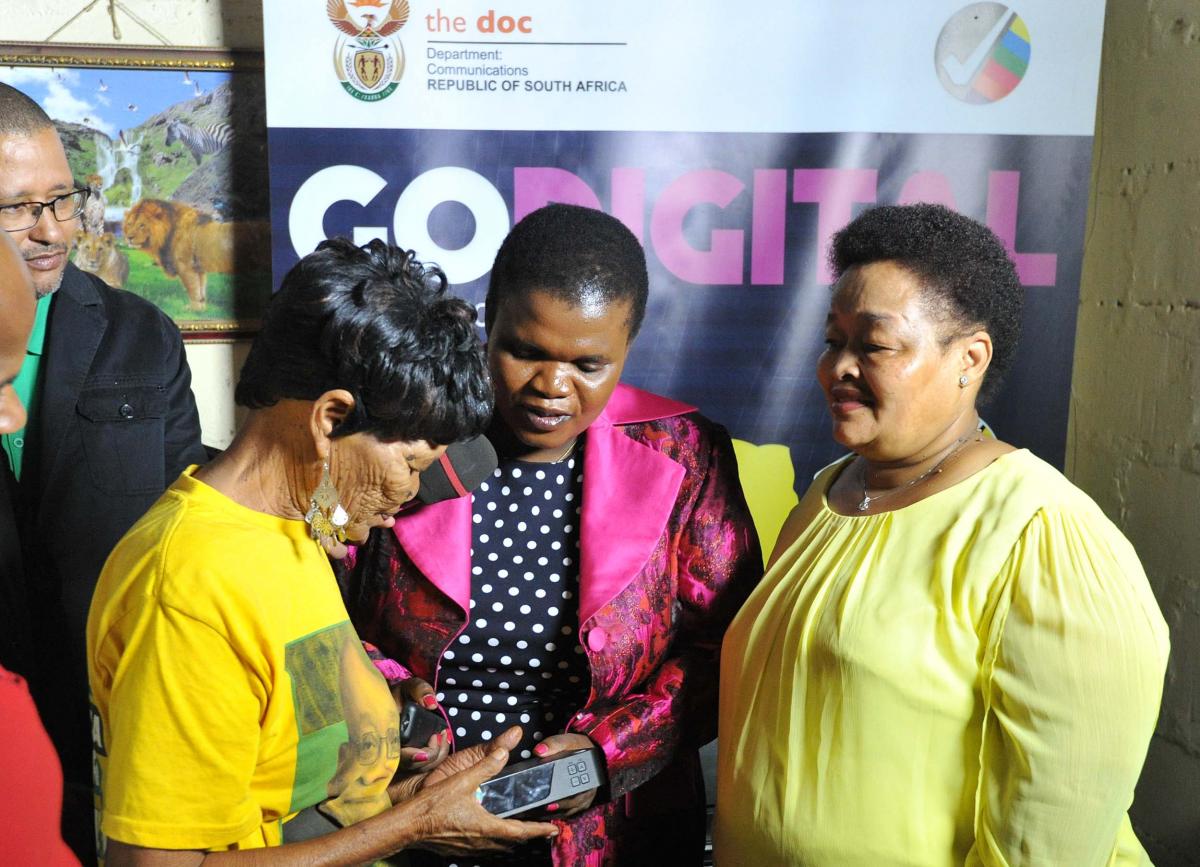 Since the implementation of digital broadcasting, Minister Muthambi signed bilateral agreements with neighbouring countries such as Botswana, Lesotho, Mozambique and Swaziland to mitigate cross border radio frequency interference.
"Since my appointment to this portfolio, I have not only been engaging with the broadcasting sector, but with various other key stakeholders who have a role to play in broadcasting.
Another resident who received a free STB is Florida Cloete of Kakamas said she has not been watching television for many years because of the poor signal.
"Now that digital migration is upon us, I'm able to watch sport, news, health and Parliamentary channels and also access 19 SABC radio stations," she said.
The Minister said digital migration will also open opportunities.
"Government has made it a criteria that set-top-boxes for Broadcasting Digital Migration be locally manufactured. It will create jobs in manufacturing, installation and maintenance; and in call centres which would support the STBs.
"There will also be broadcasting content development opportunities for the country and the global community, and open up new business and job creation opportunities in the area of content development and television production which local businesses can pursue."