Written by Noluthando Mkhize
The City of Ekurhuleni is on a mission to become a smart city after recently launching free Wi-Fi.  Wi-Fi is a local area wireless computer networking technology that allows electronic devices to connect to the network.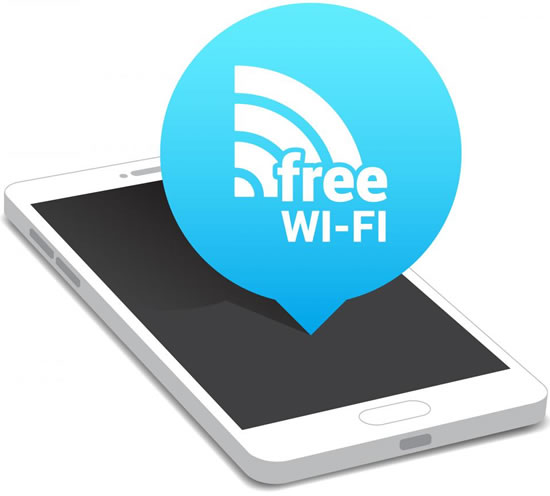 The city's fibre and Wi-Fi expansion plans have already been defined and are being rolled out over a period of three years, from 2015 to 2017, at a cost of over R120 million. A total of R25 million has already been spent.
City of Ekurhuleni ICT Business Relations Management Divisional Head Lydia Ntlhophi said that the Wi-Fi would be well received by students.
"University students were forced to travel to the city to access internet, now they will access it closer to their homes."
 The remaining 530 sites and 3 000 hotspots are expected to be up and running before the deadline of 2017.
City of Ekurhuleni Mayor Mondli Gungubele said the city had other ICT related innovations.
"As we speak, over 40 of our clinics now boast e-health services which is an innovation that does away with the clandestine patient filing systems, replacing it with digital services that only require an identity document to reveal a patient's medical history."
 Mayor Gungubele said the metro had also introduced innovations, such as e-Siyakhokha, a tool that has helped and continues to help ratepayers to pay for services online,  without having to leaving the comfort of their homes.
Gungubele urged learners and the community to take full advantage of their new access to the internet. The access will help learners with their school work.
 The City of Ekurhuleni follows in the steps of the City of Tshwane, which also provides free Wi-Fi to its residents.
The Tshwane free Wi-Fi service is the largest government-funded, public free Wi-Fi in South Africa and has enabled over one million unique users to get online since it launched in November 2013, logging over 40.4 million connections to date.
The project recently hit a ground-breaking milestone when one million people were able to receive unique connections free from the Wi-Fi project.
The Executive Mayor of Tshwane, Councillor Kgosientso Ramokgopa, said that through free Wi-Fi the city's youth are now able to communicate with the city and provide meaningful feedback at the touch of a button.
Ramokgopa was speaking at another technological breakthrough by the city when he unveiled the first phase of the Namola App.
This is an innovative crime fighting solution that helps Tshwane Metro Police Department (TMPD) officers respond faster to crime scenes.
The app is a software solution, designed for the Tshwane Metro Police Department, which links officers on the ground and the control room, promotes police accountability and performance and gives citizens a direct link to their nearest police officers.
The introduction of the app means that the average dispatch times are reduced from two minutes and 38 seconds to 11 seconds, a 13 times improvement.
Tablets installed into TMPD patrol vehicles create a parallel communication channel between the control room and officers on the ground.