If you've got a passion for making steel products or have an interest in learning more about fabrication of stainless steel, the Mpumalanga Stainless Steel Initiative (MSI) is the right place for you.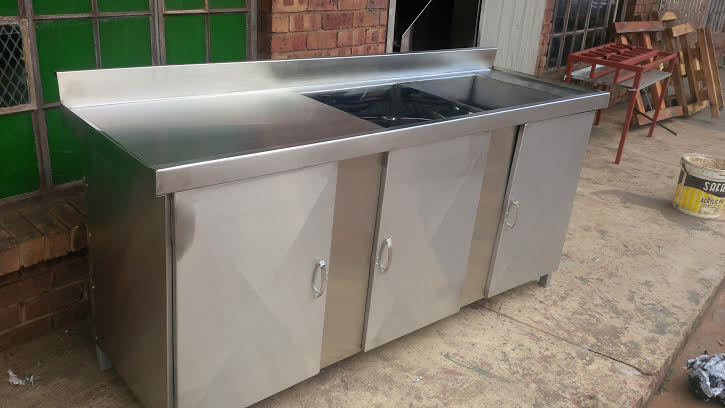 The MSI is an initiative of the Department of Economic Development and Tourism in Mpumalanga and is funded the Small Enterprise Agency Development (SEDA). 
Established in 2002, the MSI aims to create an environment where new and emerging enterprises are able to set-up businesses, create jobs and with professional support and development, become sustainable in the long-term.
It provides entrepreneurs from previously disadvantaged backgrounds with the opportunity to enter the stainless steel industry.
Acting Centre Manager Sydney Chauke said since opening its doors 13 years ago, the centre has grown in leaps and bounds.
"Our models have changed and the model we use currently is not the same as the ones that was used when the centre started."  
Since opening its doors, it has trained 90 students in new venture creation and 82 of the 90 completed the programme. Thirty-two students trained in Metal Sheet Fabrication and 18 started their own businesses.
Currently, the centre has 60 students. Of these 15 are graduated clients, 25 are small business owners in incubation and 20 are projects that are not yet SMMEs.
In an effort to support the businesses at the centre, the department has approached the Department of Human Settlements to buy items such as doors and window frames from the small businesses.
Business Coordinator from the Department of Economic Development and Tourism, Bheki Mkhabela, said discussions with the Department of Human Settlement were at an advanced stage.
"Apart from giving them support, we have already spoken to the department that they should procure window and door frames from the graduates at the centre for the RDP houses that they are going to build in the province.
"We believe this will go a long way in helping them to grow their businesses and enter the market." 
One of the students who graduated from the centre is Timothy Magoro, whose passion for steel started at a young age.
"I was always playing with things made from steel, it was either I was fixing things or just creating things with my hands using steel," he said.
He left his job at a national steel producer to start his small steel production company. He got his training from the MSI and today his company, Replica Steels Fabrication, employs four employees and specialises in stainless steel products.
He does fryers and extraction systems, both used in restaurants, as well as braai stands, trailers, mobile toilets and kitchens.
The business has been going on for just over a year. "I started operating in March 2014 and so far it has been good though there are challenges, but I'm prepared to deal with them."
He said with the assistance from the centre, he hopes to grow his business and open other branches in other parts of the country.
The Mpumalanga Stainless Steel Initiative can be contacted on: 013 246 1528