The eThekwini Municipality has decided to grow its soup kitchen programme from 36 to 54 kitchens, in a move that will feed over 27 000 people per day.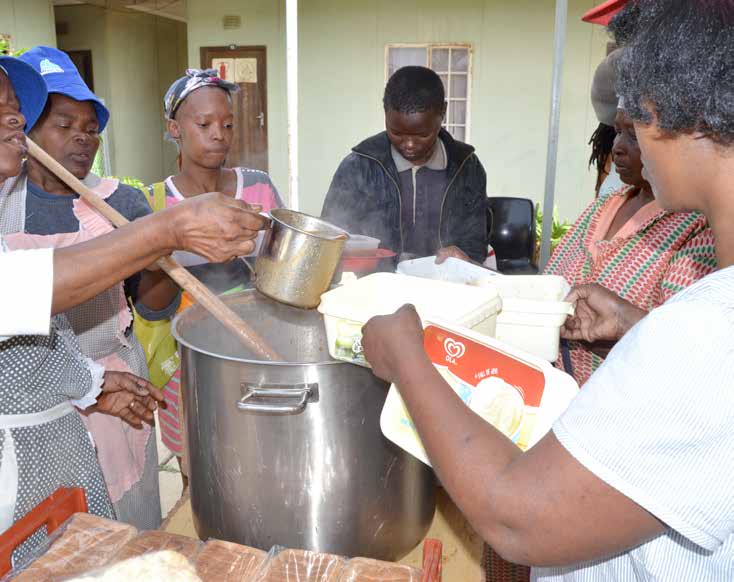 The soup kitchens were started to reduce the impact of poverty and improve the quality of life of all people in the province.
Governance and Human Resources Committee Councillor Chairperson Nondumiso Cele told Vuk'uzenzele that the municipality decided to expand the programme to meet the needs of the communities.
"This programme is in line with eThekwini's vision of being Africa's most caring city by 2030. Expanding the number of kitchens is a key priority of the city to guarantee access to food for everyone. In 2014 the soup programme served 16 000 beneficiaries per day," she said.
Cele added that as the number of kitchens was expanding more hands would be needed. This will mean job opportunities for people.
"We encourage unemployed youth and adults from our communities to come forward to help with daily soup kitchen operations. They will be paid R75 per day. Most of these soup kitchens are located within council premises, such as community halls, Sizakala Centres and councillors' offices. They operate five days a week, from Monday to Friday. This is to ensure that resources are kept in a secure environment and are properly maintained," she said.
Cele said health and safety officials in the programme from other council departments are involved in the programme to provide guidance in terms of soup kitchen food, menu and  hygiene requirements. Community health workers and home-based care workers also monitor and advise patients receiving meals from the soup kitchen.
Nozithinta Kheswa (39), who lives in KwaMashu, said the municipality has shown that it cares for its people.
"I used to take my Tuberculosis (TB) treatment on an empty stomach because I had no food in my shack. As a result I defaulted on my medication. The soup kitchen has helped me a lot because I get something to eat every day because I am still taking my medication," she said.
Another beneficiary Msawenkosi Dimba (57) said he gets his meal for the day from the soup kitchen on days when he does not get a "piece" job.
"We thank the municipality for providing us with proper meals. Who knows, maybe I would be eating from the dustbin if they didn't come up with this programme," he said.
Cele said this programme has managed to recruit 271 volunteers who help in the kitchens and 37 drivers who help to transport beneficiaries who live from the kitchens.
"These people are vital to the provision of much-needed sustenance to impoverished members of our communities," Cele concluded
If you are interested in becoming a volunteer call 031 311 4826.