FROM THE UNION BUILDINGS


For South Africans, 16 June 1976 marks the day the struggle against apartheid moved into a new phase and the youth formed the vanguard of that change. 
Those brave young South Africans declared "enough is enough!" and in so doing defined a new era in the history of the struggle. Those young people demonstrated to the apartheid government their complete rejection of racial oppression.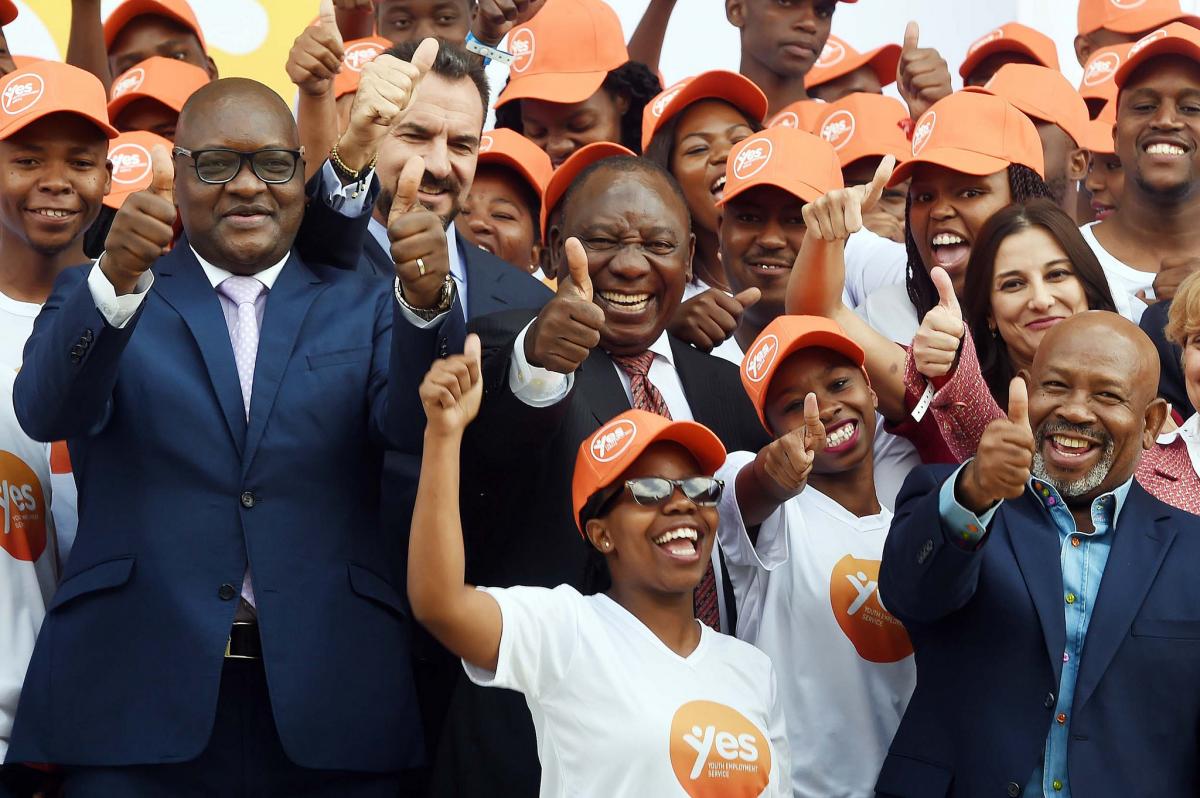 Their bravery as they stood in front of apartheid police determined to use live rounds is legendary. The majority of South Africans supported the uprising which took the apartheid government by surprise and showed that those with initiative would lead the future.
Thanks to their struggles, and the struggles of those who followed, today's youth live in a country free of racial discrimination and oppression and have opportunities as well as dignity.
Yet, even though we may have defeated apartheid, the youth of today still experience the effects of its legacy and hundreds of years of colonialism. Our young people are particularly vulnerable to unemployment, poverty, inequality and low skill levels and government is working hard to unravel these terrible deficiencies.
That is why our policies are geared towards ensuring that young people, in particular, thrive despite their challenges. As a pro-poor government we have a number of programmes in place to alleviate poverty. For example, our approach is directly opposite to that of apartheid – for this government cares about the majority and particularly, the black child.
While we work with communities to improve their well being, measures we have taken over time through the child support grant, free schooling, free tertiary education for those who qualify and government sponsored feeding schemes we're seeking to improve the lot of the poor.
Look around you and take note of the access to water and electricity which has accelerated owing to government's initiatives.
Despite these efforts up to 51 percent of young people do not finish Grade 12 resulting in problems in the search for jobs because of the level of skill required. 
In March this year the Youth Employment Service (YES) was launched which is an initiative between business, government, labour, civil society and the youth which seeks to create one-year paid positions for those between 18 and 35. A minimum stipend of R3 500 will see those who are on the outside of formal employment being able to spend time inside businesses which is a crucial learning process. 
This initiative complements the work already being done to tackle youth unemployment. It provides a vital ingredient that has been missing – the provision of meaningful work experience for young people on a scale that will have a significant and lasting impact on employment, on the economy and on broader society.
We all share a responsibility to ensure that young people gain the confidence, capabilities, and exposure to succeed in the working environment. That is why we have prioritised the development of pathways into work for young people.
I call on companies to join the programme, not only to increase the chances of employment for many thousands of young people, but also so that the companies themselves can develop the young workforce that they will need to expand and grow. The success of our efforts will be judged by the extent to which they create more employment and education opportunities for young people.
Together we need to build pathways for young people into the world of work and to enhance their skills. It is true that early childhood is crucial and we are determined to improve the quality and value of the learning that young people receive in our basic education system.
Both government and the private sector share a responsibility to develop the skills of young South Africans and ensure that these skills are suited to the needs of our economy, now and into the future.
At the same time it is up to our youth to seize the day and be inspired by the 1976 generation and take their future into their own hands.
Young people must rise up and use opportunities afforded to them to better their lives and their communities, to seize the initiative where they can and to develop their own networks and develop their own businesses where possible.
It is encouraging to see that access to higher education and training has grown over the last two decades, significantly increasing the number of people in the workforce who hold degrees and diplomas.
Young people who have worked hard in their studies and finally have degrees and diplomas must use their qualifications to expand their possibilities while building their careers. These young people are part of a new generation of skilled young South Africans building a new inclusive economy.
They must remember that their families, communities and country have invested much in them and it its their responsibility to use our free education initiative properly.
Together, we are working to build a society that is fundamentally different from the one that has come before.
Let us work together to secure a better future for all our youth.