An Environmental Expanded Public Works Programme is ensuring both job creation and wildlife protection.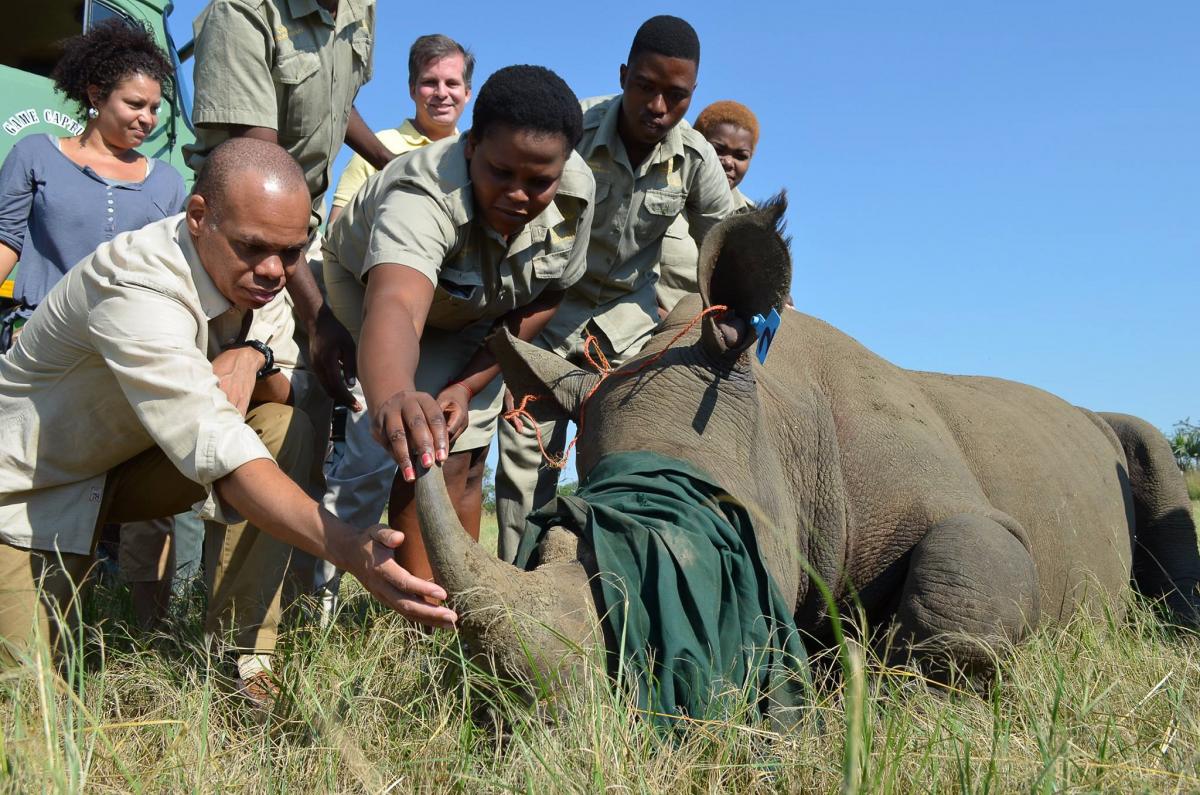 Environmental monitor Phakamani Nyawo (26) based at Umkhuze Game Reserve in KwaZulu-Natal is one of 1 659 monitors who have been entrusted by South African National Parks (SANParks) to look after the environment in public and private nature reserves across South Africa.
Nyawo, who is part the environmental monitor project run by the EPWP, believes it is important to educate communities about looking after the environment.
 "We need to go out there and make the community understand why it's important to conserve nature. It is only then that the community will understand the role of wildlife," he said.
The programme equips young South Africans with the skills they need to work in nature conservation and biodiversity and has ensured that Nyawo is able to look after his family.
"My family's home has a great roof now without leaks, and it's because of my job. I am pleased that I got this opportunity," he said.
The Minister of Environmental Affairs Dr Edna Molewa has dubbed monitors as 'eco-warriors' because they play a crucial role in fighting environmental crime such as rhino poaching.
"Last year about 1 659 environmental monitors were deployed to rhino poaching hotspots to assist with environmental protection. They will be empowered to become rhino ambassadors in these areas," she said.
Nyawo was also part of the team that caught a poacher in the Umkhuze Game Reserve which led to a criminal conviction.
"I was proud of my efforts and in this case experience was the best teacher as it led to catching the poacher," he said.
The programme has been instrumental in assisting with the successful arrest, investigation and sentencing of poachers, reducing wildlife poaching by 50 percent and ensuring a 76 percent decrease in animal trapping. 
Did you Know?
The Department of Environmental Affairs has spent R235 million equipping young people with environmental skills.