For the first time in her 27 year-life, KwaNongomo resident Siphilile Gazu has received clean running water.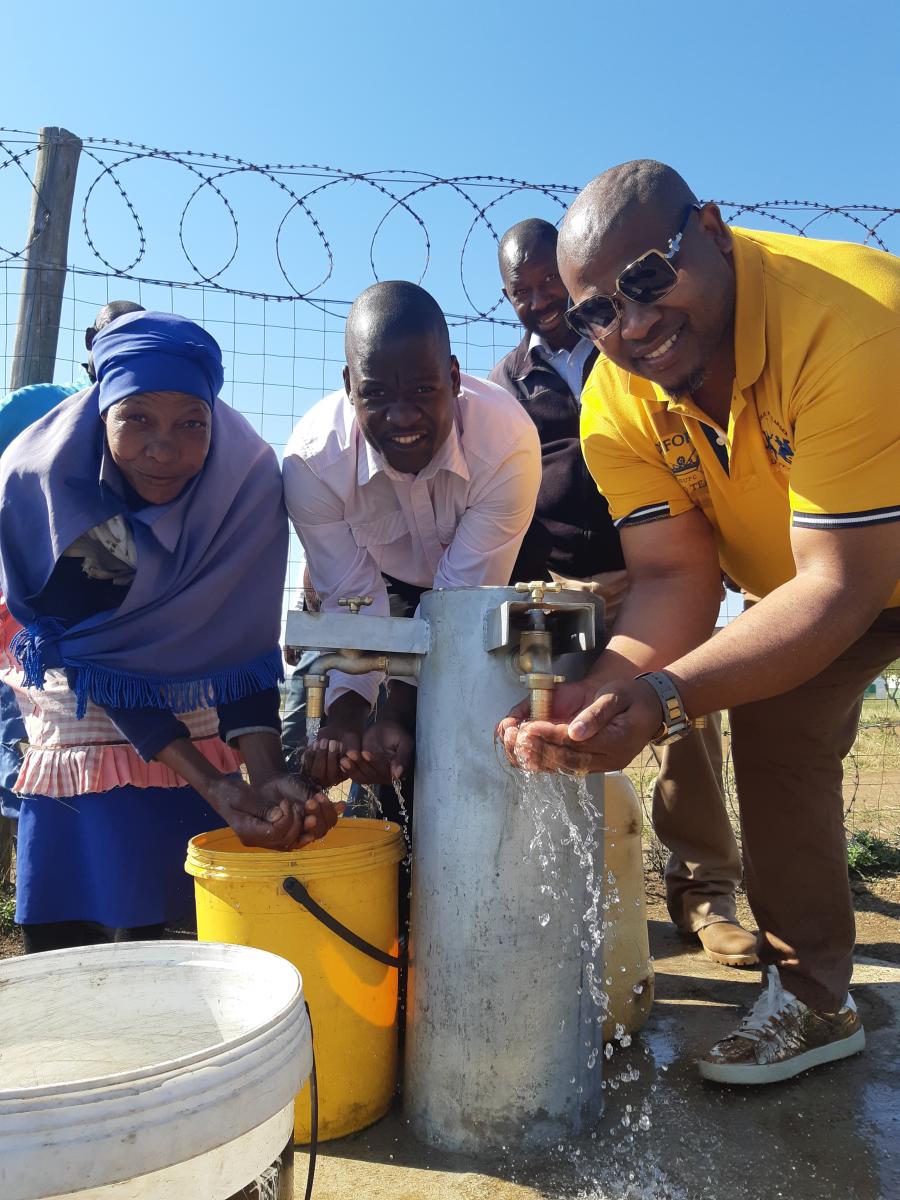 This was after a major project spearheaded by Mhlathuze Water on behalf of the Department of Water and Sanitation, which installed water supply infrastructure to communities living in the Nongoma and Abaqulusi Municipalities in the north of KZN.
"Having a communal tap in my area is going to make things so much easier. In the past we used to walk the nearest river to fetch water which was dirty," said Gazu.
She added that ever since she was born her family always struggled for water.
The ongoing project has already brought relief to thousands of households and created job opportunities.
Mhlathuze Water Interim CEO Mthokozisi Duze visited Nongoma to get a first-hand account on progress made thus far on the project and said it was part of the writing of a new chapter in the lives of the largely rural communities.
"We are extremely elated that finally people who had never before had convenient access to safe drinking water at the turn of a tap are finally able to do so. This project to supply water to the communities of Nongoma and Abaqulusi is ongoing...our goal is to ultimately see everyone effortlessly accessing this precious liquid."
The R96-million project has resulted in more than 6,000 households receiving tap water and has helped create some 200 jobs during its implementation phase.
Another resident Anne Myeni chose to quote from scripture in reaction to news that for the very first time in her 48-years as a resident of Nongoma she would be receiving clean drinking water from a tap.
"We feel like we have received manna from heaven…our problems are finally over," said Myeni.
Myeni previously had to queue for the arrival of a water tanker or make early morning treks to the river to draw water before it became cloudy and muddy due to the cows that also shared the river with local people. The project offers a reprieve from a challenge that had become the bane of their lives.
Meanwhile Minister of Water and Sanitation Gugile Nkwinti announced in his 2017/18 Budget Vote that contracts have been signed and service providers are currently rendering services amounting to R7.5 billion, of which R6.3 billion is for infrastructure projects for the provision of water and sanitation around the country.
He also said R1.1 billion has been set aside for operational goods and services.